Topic category: Feature requests and ideas for MCreator
hey i have search for this idee but dont found it.
if i want place a big schematic file that bigger as 1600 i need to split it and this is hard work.
can you make a programm that split the schematic in java code parts and let us place the code in the (place schematic) obtion and in the (stuctur gen) option
then i and other can place schematics faster
idee: if check Place as java code then open more boxes for place the schematic 1 parts - 15 parts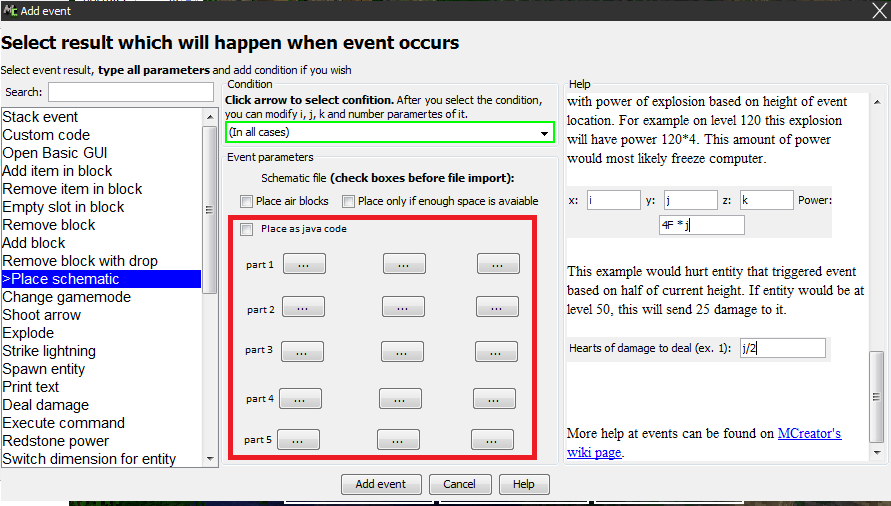 can you make this?
sorry for ugly picture :-)