Started by
Silver
on
Mon, 05/18/2015 - 01:25
Topic category: Advanced modding
I figured out how to do custom crafting with buttons and blocks.
Goto On Block Right Clicked add event: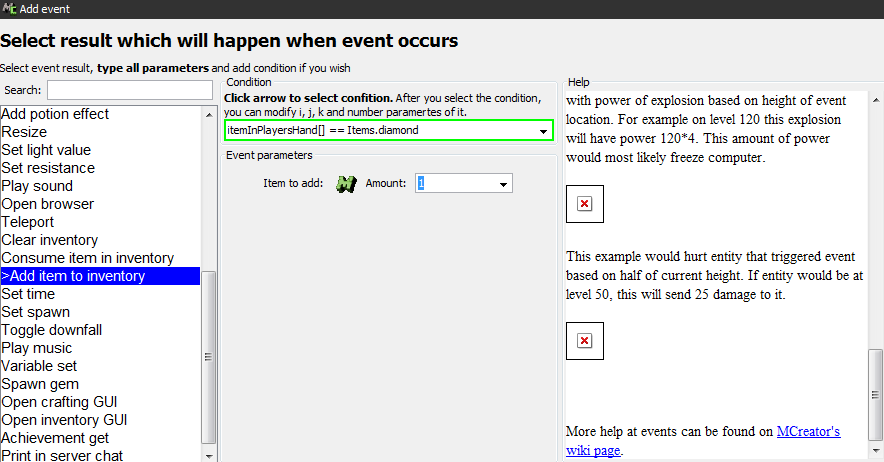 The green M is my mod item, it can be anything, same with the Items.diamond in the green outlined box.
The next step after you add that event is to: add event for On Block Right Clicked: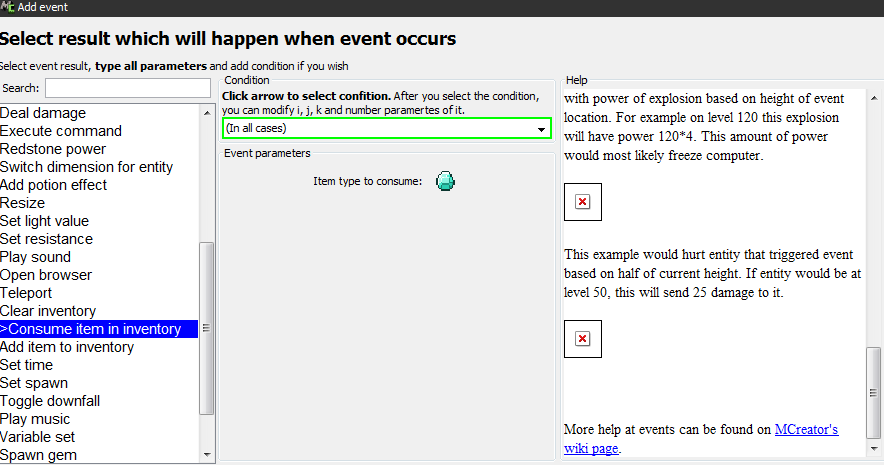 After you add that event to your GUI or Block. You can now craft stuff.
Hope this is one way to craft you can use!