Started by
alt-f4
on
Fri, 12/11/2020 - 02:46
Topic category: Help with modding (Java Edition)
I'm trying to make crafting recipes for my custom crafting table but I just can't seem to get it to give me the slime balls after putting the slime blocks in the correct places. Here's what my procedure looks like.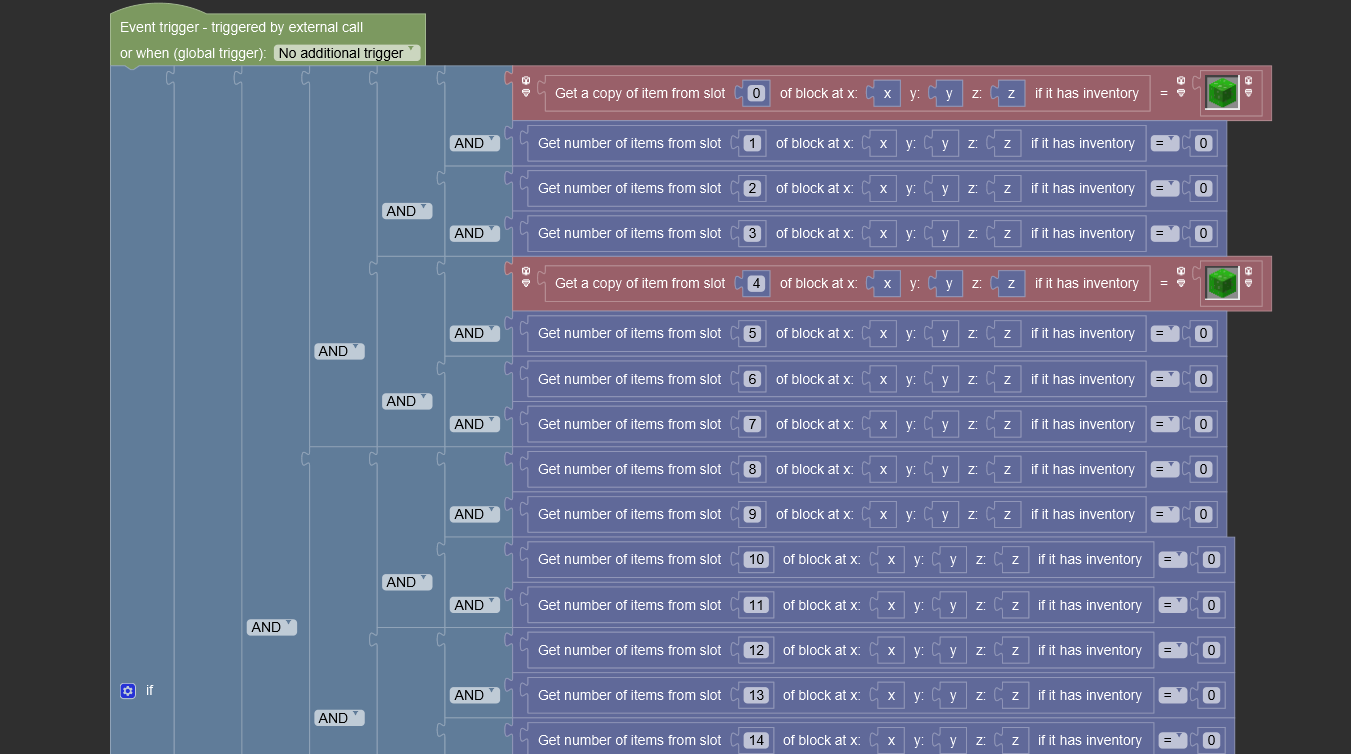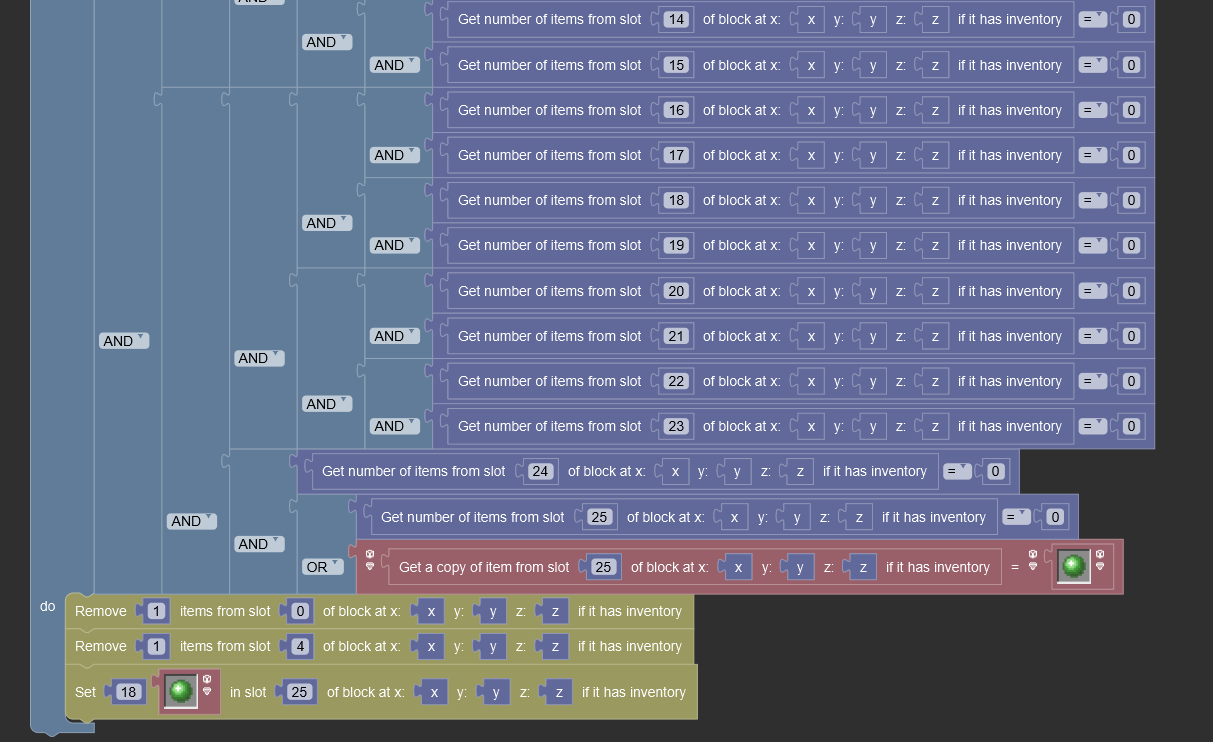 This is just a test to figure out how it works but yeah. It's not giving me the slime balls. Any help is appreciated!
Note: This is a 5x5 crafting table and it uses TickUpdate in the Crafting Table block.
Edited by alt-f4 on Fri, 12/11/2020 - 02:47