Topic category: Feature requests and ideas for MCreator
Suggestion - Events
Events are one of the most useful features within Mcreator, if you know how to use it. But it is one of the most painful to use especially when you make a mistake. You have to delete all the events and do it all again.
My idea is that when you select an event you should have two options. Delete or edit. Currently when you select a mod and press the delete button it removes all the events. My suggestion is to delete the single event.
The blue button is the edit button where you can edit and change events.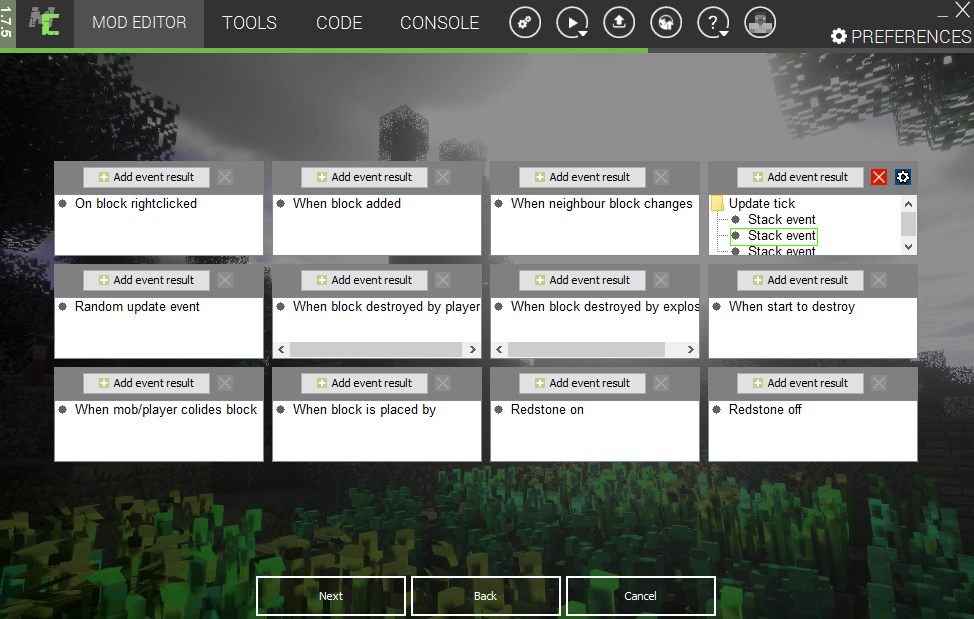 New: Suggestion - Organization
Many people work on mods on Mcreator and they usually have loads of elements within it. There are mods with elements in the hundreds. Sometimes it is difficult to find what you are looking for even though you can search for the element. An idea I have thought of is an automatic organizing system.
It can be organised by element meaning all block elements are together as one and item elements in another group.
Alphabetical ordering so you can scroll to a specific letter to find your element.
Error will bring you immediately to the element which has a problem.
Lock will show all mods which are locked with code.
Another idea is to being able to move your elements so you can organise it the way you like it to be. Being able to drag or move your elements up, down left or right will be convenient and user friendly.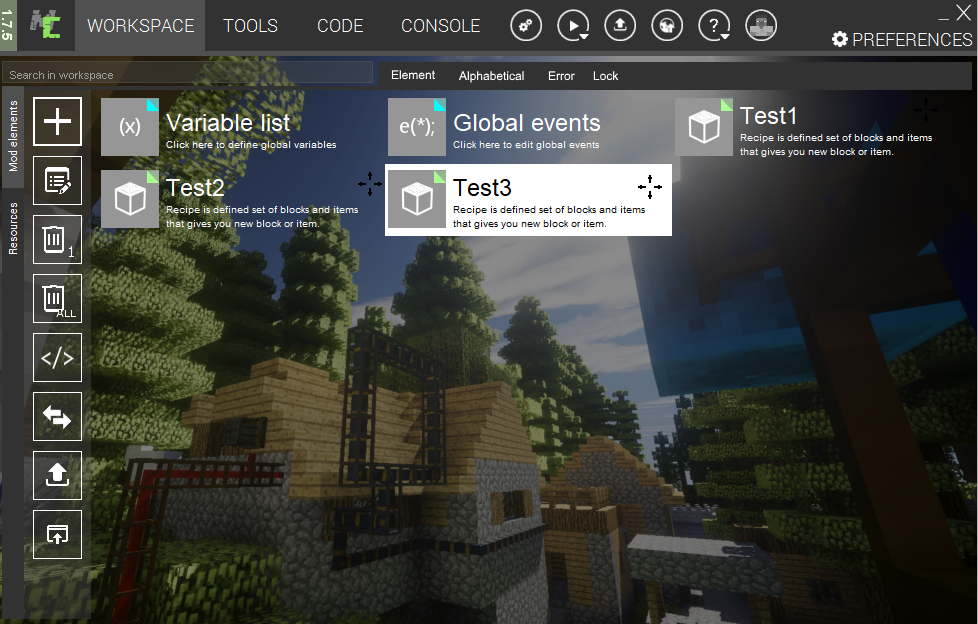 Edited by JustGameIn on Tue, 08/29/2017 - 08:10