Started by
xDovah
on
Wed, 09/26/2018 - 01:18
Topic category: Help with modding (Java Edition)
I'm currently making a mod for myself and a few friends and I'm making a custom crafting GUI that looks like this:
Using this, I want the player to use Slot 0 as the base for an item, and Slots 1, 2, 3 and 4 in addition to the base item. The issue is, I've only been able to set it up to only work with two items, not (in this case, not including the base) four. Using blocks, how would I set this up so that it works as intended?
Here's a full overview of my current block structure: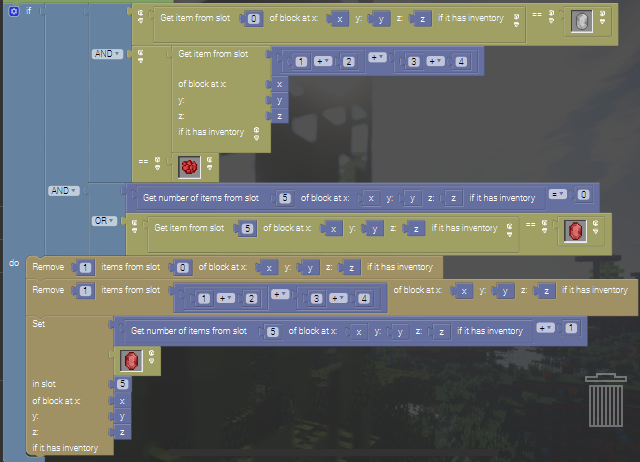 I'm pretty sure of where the issue is (probably the 1+2 + 3 + 4 blocks), however I'm not sure as to how to set it up to work as intended.
Edited by xDovah on Wed, 09/26/2018 - 01:28