Topic category: Mod showcase and discussion
It's occurred to me that I totally forgot to make one of these for The Crystallia!
Anyways, for those who do not know what The Crystallia is, feel free to take a look here or here!
The mod's broken over 17.5k downloads on Curseforge and over 400 on here, wowie!
But basically,
"The Crystallia is a mod based on my love crystals and exploration"
It's a mod dedicated to magic and new adventures, and one that's been worked on by me for about a year now!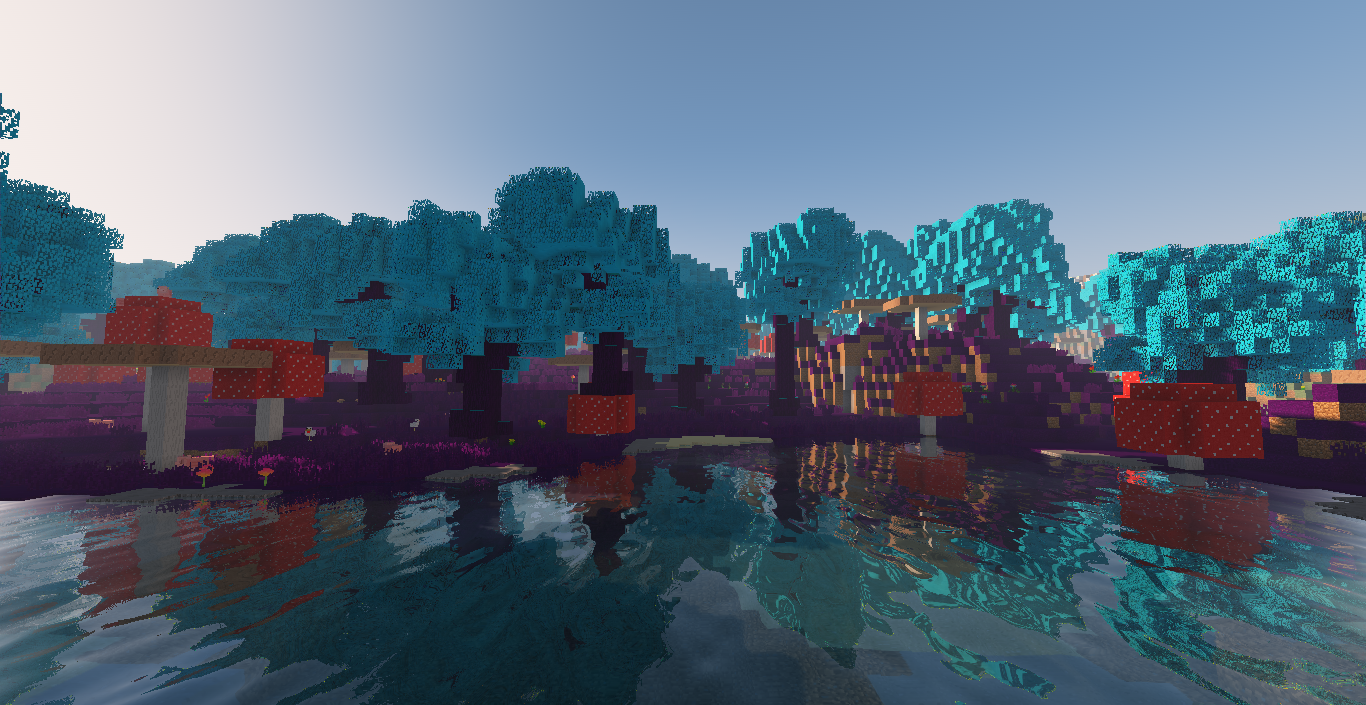 This post is dedicated to not only my favorite mod reviews and let's plays including the mod, but also will act as an issue tracker! If you have any problems with the mod, please please please let me know!
---
Main Storyline
An ancient evil, the Umbris, has made itself known once again in the realm of Minecraft, this time, it's only gotten out of hand.
Umbris and Visra, the living incarnations of Dark and Light, were always there to balance each other out. For every monster, there was a human. For every life, a death happened. All was well between the two, but Umbris wanted more.
The Crystallia was once a peaceful world ruled dominantly by Visra, inhabited by Elves and other mythical beasts, but now in modern times has fallen in ruins. The Elven King, King Cyran Aetris, became the living incarnation of the Demon known as Tenebris after falling from greatness, after giving into the temptations of Umbris. The dark and powerful magic of Tenebris transformed the lands of Crystallia into a heavenly hell, and the once graceful elves corrupted into hellish demons. The Umbris had won in The Crystallia, and it has set its eyes on our realm, the Realm of Minecraft.
It is up to you and you alone to slay the Tenebris of The Crystallia and save the imprisoned inhabitants of that once glorious realm. Fight with all your might and may one day you bring balance back between the Umbris and the Visra... the Darkness and the Light.
---
Here's a Let's Play by YouTuber User Vampybytes that I would like to feature!
Vampy, also referred to as Sav, is new to the Youtube Gaming scene, but she makes some wonderful content for just starting off! I recommend you all go subscribe and see what wonderful content she makes, as well as see how my mod works with other mods c:
You can watch Sav's first episode here!
I will note that Sav is using a much earlier version, but I've let her know that she should update to the most recent for a much better experience with the mod!
---
When reporting a bug or issue please give me as much information as possible.
Please feel free to also use this template for submitting your issue, this is to help keep things organized!
General Bug/Issue:
Description of Bug/Issue:
Screenshots (If Applicable):
Other Mods Present at the Time:
---
Want to Suggest Something for the Mod? Feel free to let me know, I'm very open to suggestions!
That's all for now though folks, thank you for all the support you've given me and this first little mod of mine over the past year, I really do appreciate it! I hope to have more awesome updates for all of you in the future too :)