Topic category: Help with modding (Java Edition)
Hi,
Sorry, if my language is not correct, i'm not english :)
I have create a mod of seeds and i have terminated this.
But, i wan't to create a "dispenser/seeds planter" powered by a signal of redstone.
I have already make two type of procedure for this but it donsn't work fine.
The first procedure (it is not on "Redstone On" Triggers because they are "entity" dependencies) this procedure dosn't work :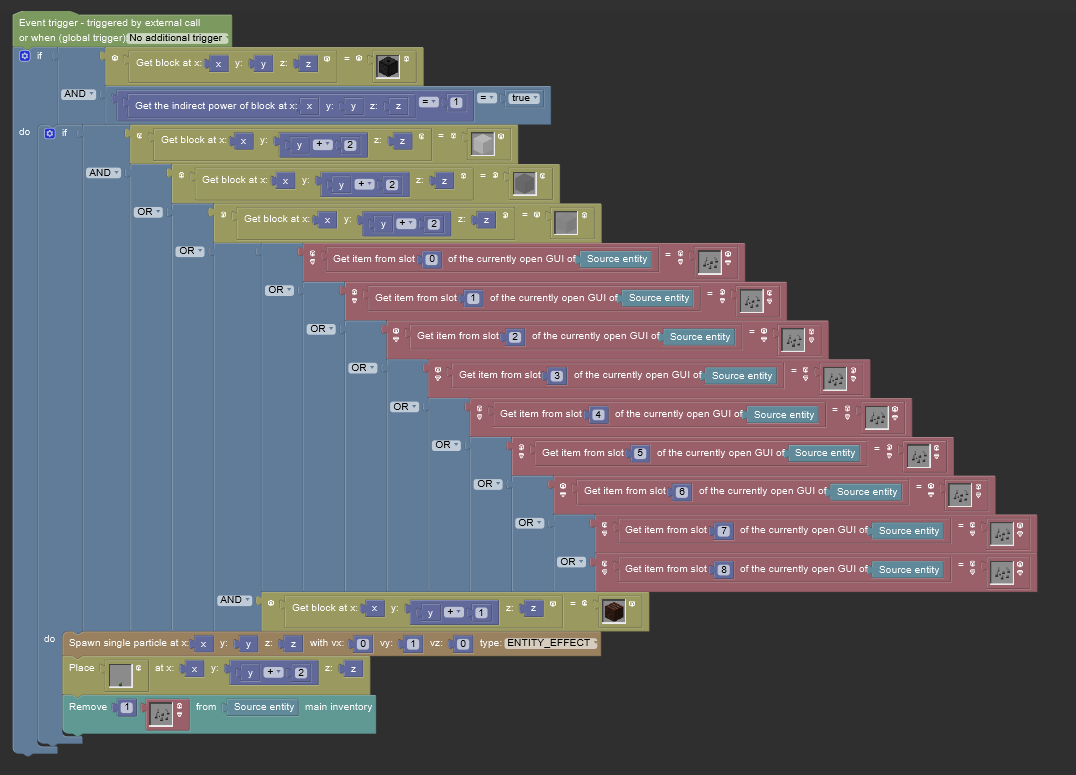 And the second procedure (connected on "Redstone On" triggers) this procedure work but they are lot of problem (bellow for problem) :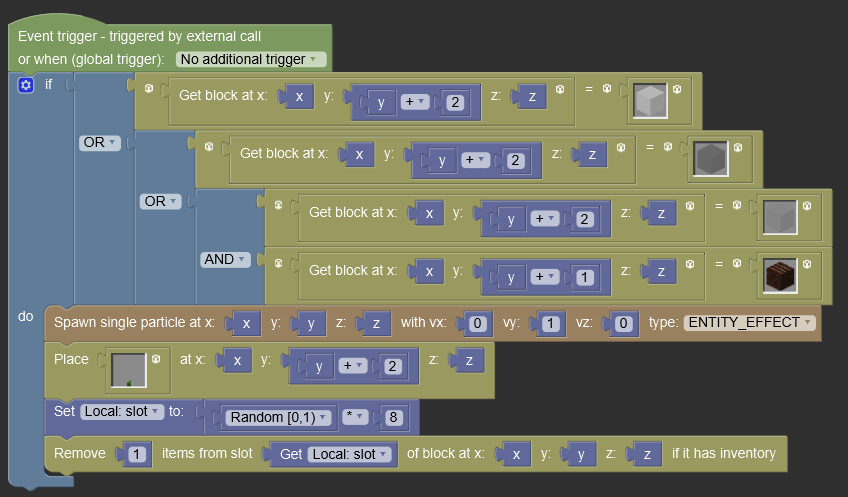 1st problem : when they are no item in dispenser the procedure still work
2nd problem : Inasmuch as random as chosen slot, when one item is placed for exemple in middle, the item are not removed and the procedure still work
3rd problem : if they are not farmland in top of machine the procedure still work
4th problem : i would like to make a range of planting and I would like to delete it himself (for exemple it detect 5 block of farmland in top and 5 seeds are planted and 5 seeds are deleted in dispenser.
Thanks for help :)
Edited by Battlesword27 on Sat, 09/19/2020 - 02:07