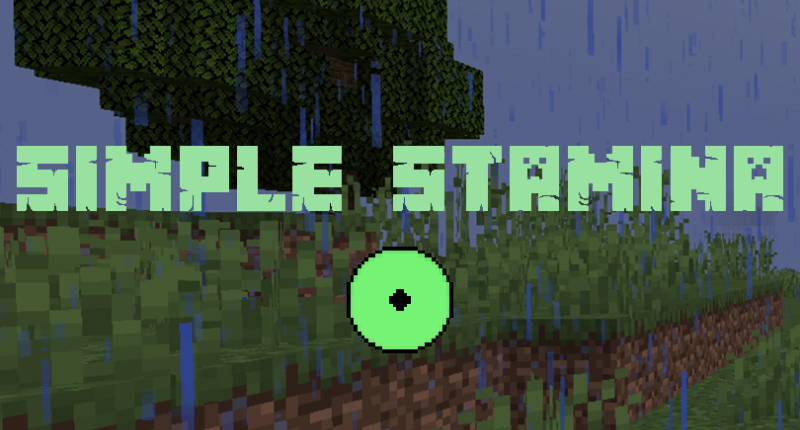 Latest supported Minecraft version
1.15.2
A very simple stamina mod.
You use stamina by running and upon running out you will receive a few negative debuffs.
I've learned quite a bit while working on this mod and may make an improved cleaner version at some point.
For now feel free to download and try it.
This is the first mod I have ever published so please let me know how I can improve in the future, criticism is welcome.
Enjoy.
Modification files
Simple Stamina.jar -

Simple Stamina Download
Uploaded on: 12/05/2020 - 21:47 File size: 125.08 KB
Changelog
v .1.0.0 - Release update - Released the mod.