Upvotes: 6
Supported MCreator versions
About the plugin
Goldorion's Themes is a small plugin containing UI Themes I make for MCreator. It can contain several types of themes such as new color schemes, or a completely new theme changing everything.
You can suggest ideas of themes on the GitHub tracker or in the comments. This plugin doesn't intend to include only my theme ideas.
I'm also participating in the competition. :)
Dark blue:
Based on the default dark theme, this theme changes the color scheme for a dark blue color scheme.
Workspace selector:
Workspace:
A mod element: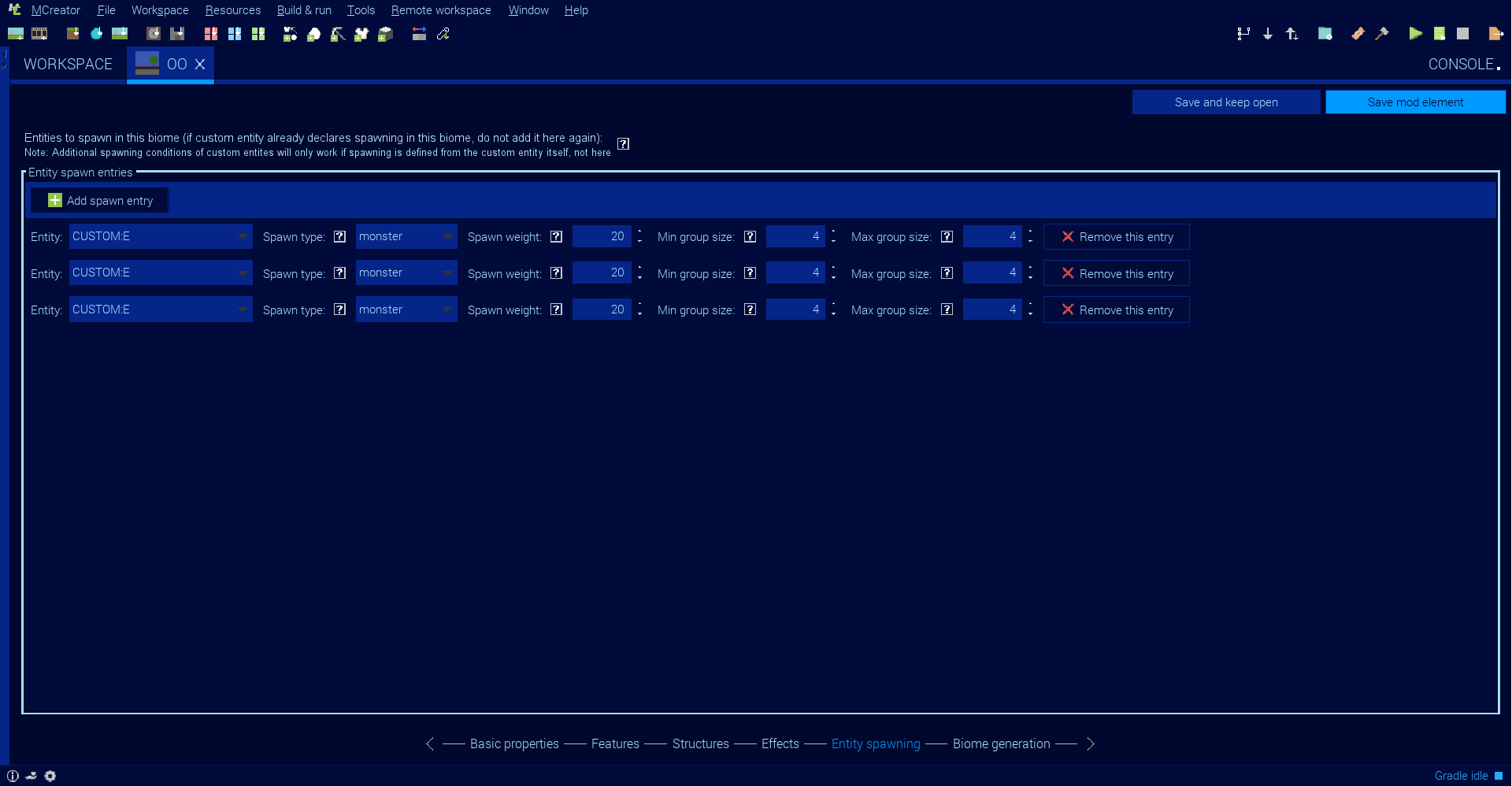 The procedure editor:
The code editor:
 
Changelogs

# 1.0.1:
* Added an interface accent color fro the dark blue theme

# 1.0
The initial release of the plugin
* Added a dark blue theme
Plugins may contain bugs, break workspaces, or alter the way MCreator operates. Plugins are not official or affiliated with Pylo in any way. In case of any copyright infringement or suspicious downloads, please let us know as soon as possible.