Upvotes: 4
Supported MCreator versions
2021.2
EAP 2021.3.45419
EAP 2021.3.47317
About the plugin
This theme is an attempt to revert newest MCreator versions UI design to the style used in versions before 1.7.8 (which is the first step ahead MCreator 2).
If you used MCreator 1.7.7 or lower somewhere in the past and now miss its old design, then I hope you will enjoy this little theme.
But, if you know how to make the theme more similar to the former MCreator design, you can suggest your ideas in comments.
Note: I want the theme to take part in the competition.
Screenshots: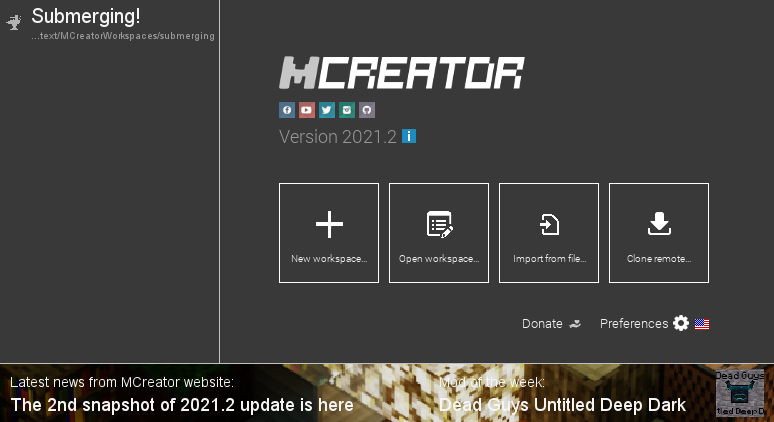 Changelog
beta - initial release
1.0 - added some icons
1.1 - added backgrounds and theme description