Topic category: Mod ideas exchange
I'm working on an original minecraft mod that's all about cozy and cottagecore and cute things!
Here's one of the creations of mine called "Gourdie" (final colors still being edited):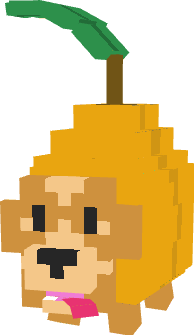 I'm planning to do a Zelda Fairy, a Soot Sprite (cuz for some reason I can't find either of those in mods I like), some original fish, and a mushroom being. I'd love to incorporate some more pets though! 
What other fun little creatures do you think I could add? I was thinking of adding a rideable "Highlander Cow" which just is a slightly bigger cow idea that's fuzzy... and blue. Kind of Like Paul Bunyan's blue ox haha.
Edited by Faydflowright on Fri, 09/08/2023 - 17:06