Topic category: Advanced modding
Hello,
So I have created this function which randomly places a block in a specified range.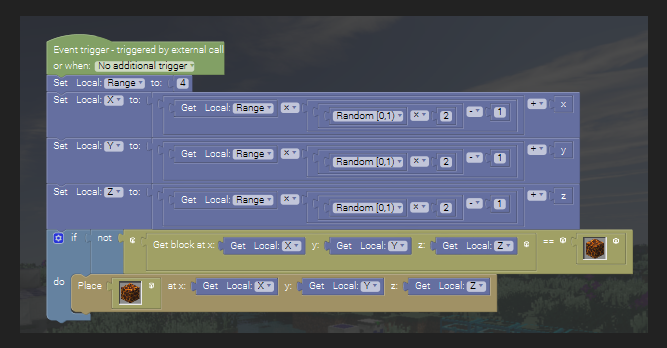 This gets blocks randomly placed in a cube of 4 blocks away from the center point.  How would I be able to modify this so that it'll form a sphere?  I would need to use sin, cos and maybe some tan? 
All help will be appreciated.