Topic category: Help with modding (Java Edition)
I made a new portal model and i made sure i used the java/json model type but it turns purple and black when i create the block... I tried to use and obj but it decided to be masive and the textures didnt work...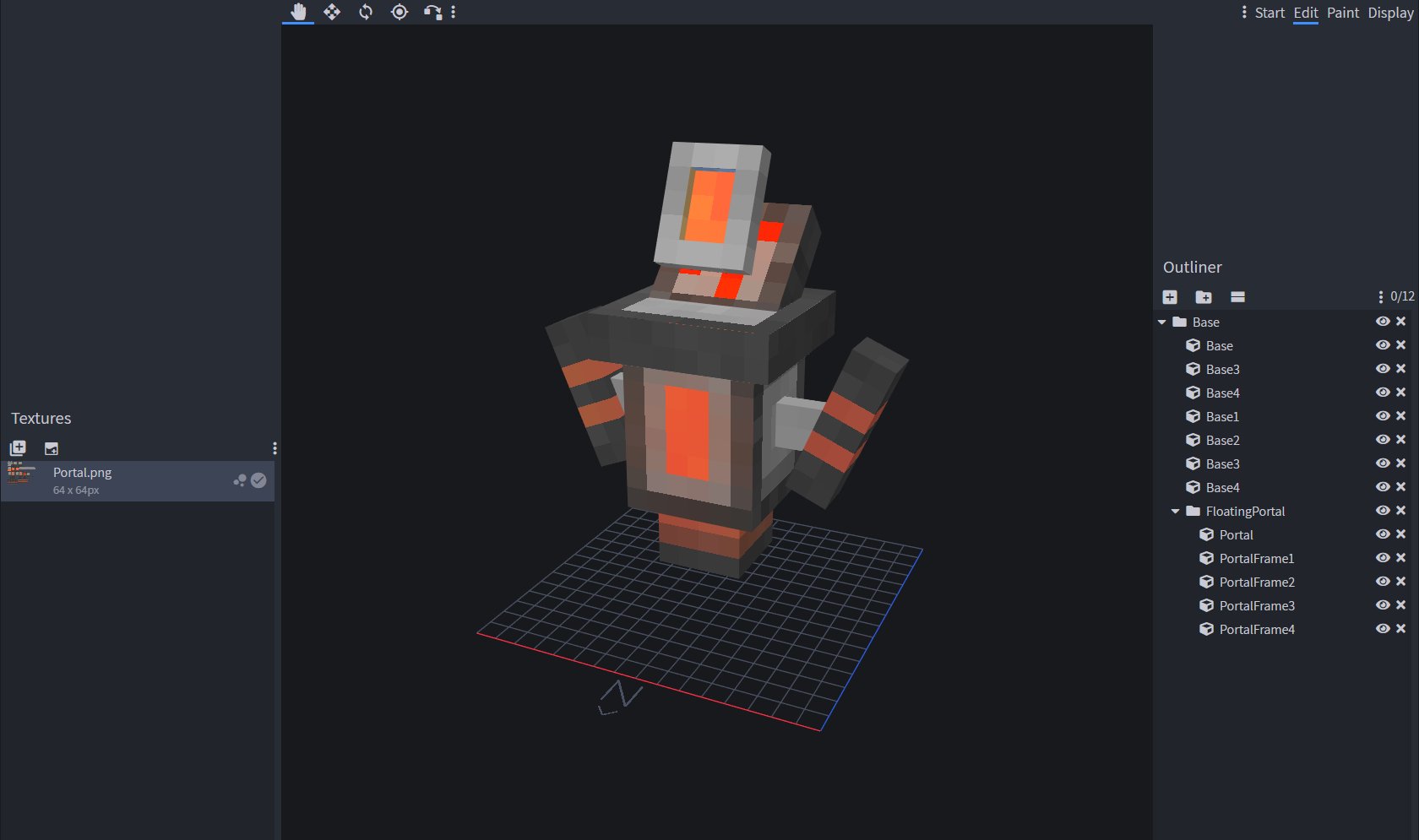 If you have any way of fixing this that would be great...
Also a follow up question: How would I get if a player is falling because im trying to make him not take fall damage but it seems the override fall distance doesnt work, because I dont know when the player is falling.