Topic category: Help with MCreator software
I have mod for friends with one mod element. It's my own model made in Techne and exported to .java model. I import this model to MCreator and edited some properties and after clicked "Save mod element" it showed me:


If I looked at console, error is in command "package net.minecraft.src;":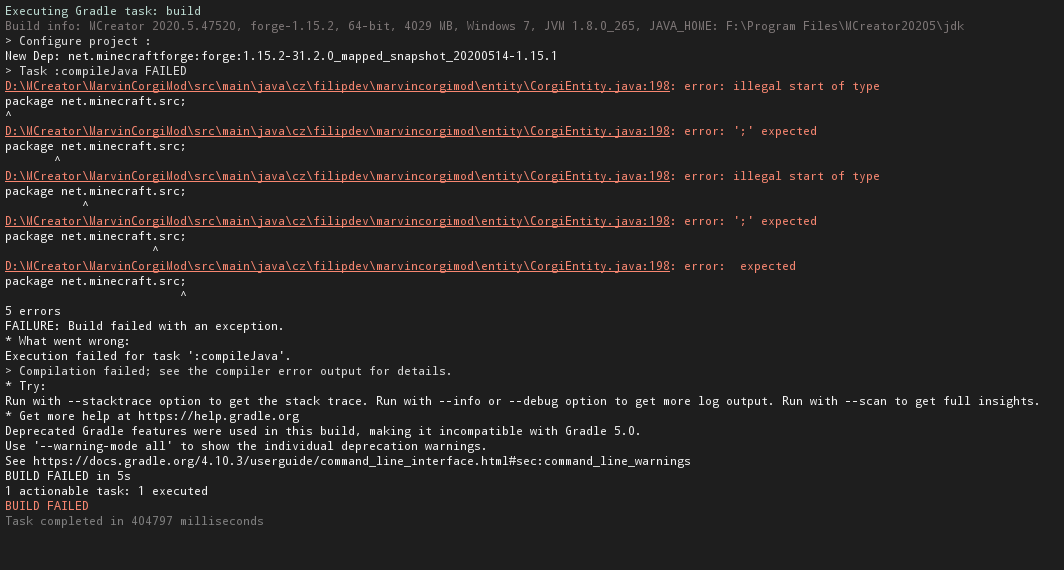 My workspace is exported to zip, click to download.
If you cannot click the text for download zip, link is there: http://intranet.xf.cz/MCreator/Corgi%20Mod.zip
Can you help me, please?