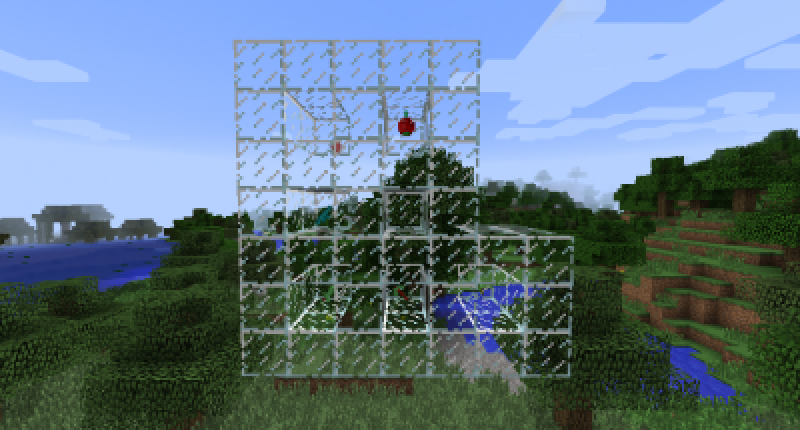 Project status
In development
Supported Minecraft versions
MultiMod; the mod for EVERYTHING
This mod has 3 parts for now.
Markup: Unavaible for now Work in progress Complete and avaible
Uber
The most powerful part for now. Created by my cousin, igor525. (Yes I'm from Poland don't ask me for it)
It adds 3 ubertools:
1. Ubersword
2. Uberpickaxe
3. Uberaxe - THIS IS MEGA.
You can check specifications of them directly in MC.
CRAFTING:
Ubergem:
# - diamond
$ - emerald
###
#$#
###
Uber:sword&pickaxe's craftings are normal, but the material is the ubergem
Uberaxe:
| - stick
% - ubergem
%%%
%|%
 | 
Guns
There's ONLY one gun for now. Created by my sister, Marysia.
1. Blue Shooter
This gun gives 5 diamods when its ammo hits a block/entity.
Biomes
So, this is a part by me. For now it adds 1 biome, that's very uncommon (but will be more more common in V1.01).
1. Apple Forest (also known as Apple Biome)
It has VERY BLUE WATER, and GRASS COLOR LIKE THE BETA 1.7 PLAINS biome.
Rarely there apples spawn on the trees. You can craft the apple as block by placing the apple in the center of crafting table grid OR in the last slot in the player inventory crafting grid.
Apple blocks drop normal apples/
Modification files
Multimod1.00.zip -

Download Multimod V1.00
Uploaded on: 07/23/2015 - 18:16 File size: 55.76 KB