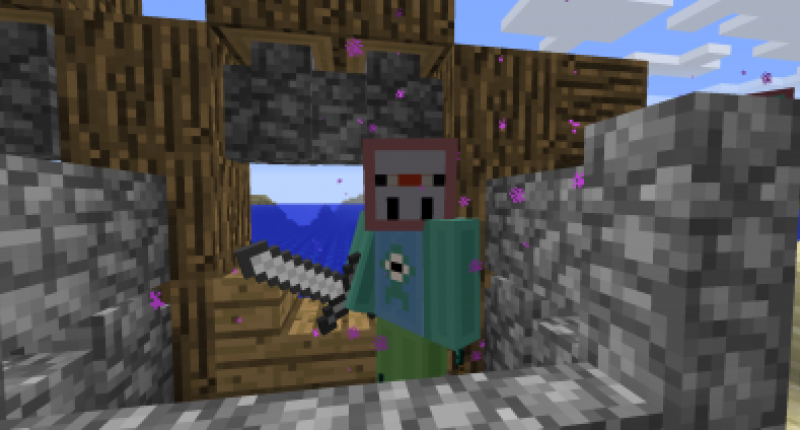 Project status
In development
Supported Minecraft versions
!NOTE!
I have bin getting errors, and have to re-install mcreator and re-start on EVERYTHING, so everything will be different from the original.
Until then, enjoy the alpha version.
Will keep you guys posted on when this will get back up onto its feet.
Hi guys, BrightARK001 here, I have a mod that I made recently. Its my first mod, so some stuff might be buggy, like some mob textures. Not that much new stuff, two new dimensions, one new biome, two guns, 3 new mobs, 1 new ore, 1 new gem, and many new weapons.
Not that much I can say, cause its still kind of bland.
Hope you like it, (I know this is probably the worst mod here, but eh, why not release it anyway.)
The idea was to make something like Boss Craft. But with my own ideas.
This is still a very work in progress, and is very bare.
So I'm sorry if you don't like it, its because I'm not a very experienced mod maker.
Names of Dimensions:
Ethel Dimension
Varin Dimension.
Names of Guns:
AK74
Uzi
Names of Mobs:
Orc Knight
Acult
Circut Guard
Name of Block:
Rendzer Ore
Name of Gem:
Rendzer Crystal
Name of Portal Igniters:
Portal Sanzer (For Ethel Dimension)
Dimension Crystal(For Vairn Dimension)
Thats about it.
Hope you like it!
-BrightARK001
(I would like to announce, that I would like a few people to be helping me with this. Progress is going slow with just me working on this.)
What I need help with:
Modeling/Animating
Thats about it!
Thanks for reading!