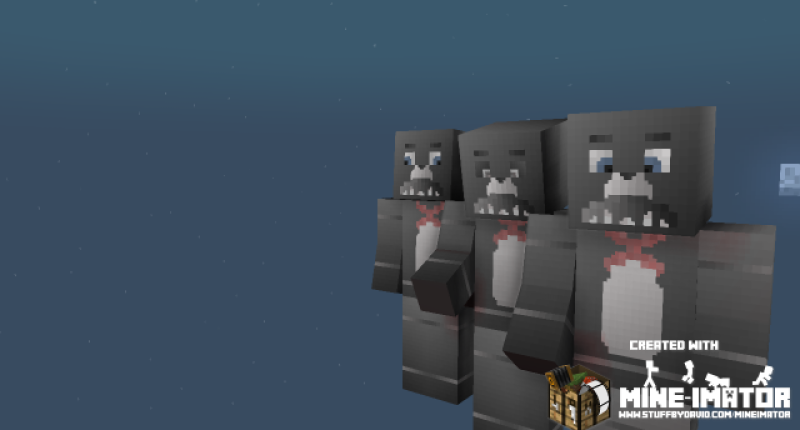 Project status
In development
Supported Minecraft versions
Hi and Welcome to my Skyla's mod!
Skyla is my OC/Original Character or Persona of FNaF, and, I made this mod for him.
FNaS was the game when Skyla was gonna be, but,  I cancelled it, because I was the only person that was creating the game, nobody helped me.
Yes, a bit sad, but, that the game is closed, I dediced to make a mod for Minecraft of Skyla.
Wow! The mod was very hard to make, because, I tried in the 1.8 Version, but, the mob was not moving, was, like a statue.
But, finally, it worked in 1.7.10, All the Skins are made in Nova Skin at 256x128 pixels.
Here's are the mobs that are in the mod:
-Skyla the Killer Whale.
-Haunted Skyla the Killer Whale.
-Joke version of Skyla.
Also, the group of Skyla is here!: http://steamcommunity.com/groups/thecontrollersgroup
Enjoy the mod and wait for updates!