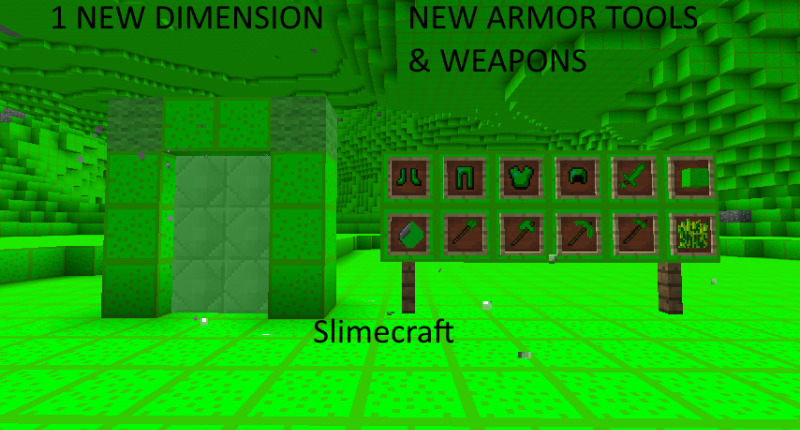 Project status
In development
Supported Minecraft versions
You have too much slimeballs in your chests and you don't know what to do with them?
Then upgrade your diamond armour, your tools and weapons.
And you can even travel to a new dimesnsion.
I added a folder with the crafting recipes and a changelog in the .zip file.
If you have any ideas then write them in the comments.