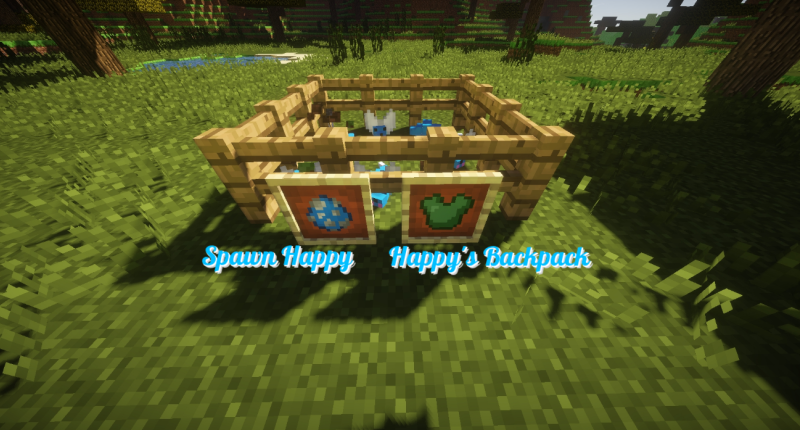 Project status
In development
Supported Minecraft versions
**IF ANYONE KNOWS HOW TO MAKE MODELS, EMAIL ME AT LDSimCraft@gmail.com**
------------------------------------------------------------------------------------------------------------------------------------------------
This is the "Happy the Cat" mod. If you're a fan of the anime Fairy Tail, you have most likely heard of the flying cat Happy that is owned by Natsu. I didn't have a model for Happy, so I edited a silverfish's texture. 
So far, the only thing I have in the mod is Happy's backpack which is a greenish iron chestplate and Happy himself. The chestplate has Protection II (2) When it's crafted and it is crafted like this:
Iron Ingot - Iron Ingot - Iron Ingot 
Iron Ingot - Lime Dye - Iron Ingot
Raw Fish - Raw Fish - Raw Fish
Happy isn't very advanced and has a silverfish model with a Happy texture. I'm working on making him tameable, having his own model, making him follow you when tamed, etc. If you have any suggestions tell me :D 
His spawn egg is light blue with white dots too :D
Keep in mind I barely knew how to do this so don't expect something like the Mo' Creatures mod by  DrZhark.