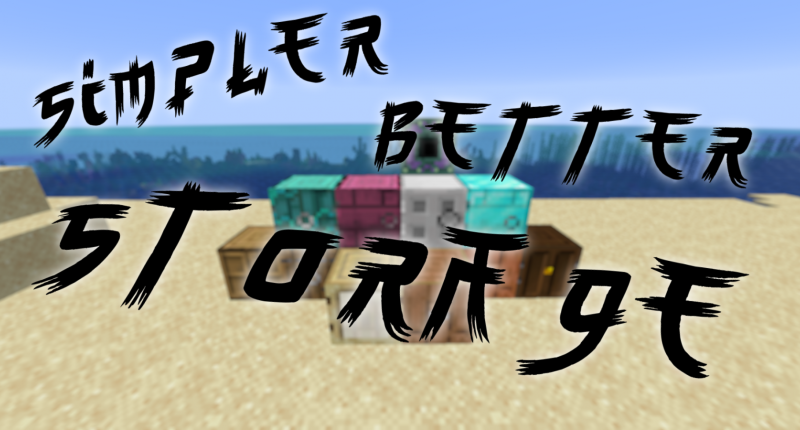 Latest supported Minecraft version
1.16.5
Ever feel like a double chest just ain't enough? Or maybe you feel like your storage could be more compact. Then this is the mod for you!
This mod adds new storage container, that are better than normal chests and barrels. Like barrels, these storage containers can be stacked and tucked away without it being obstructed from opening. Not only that, they also come with many more slots to store away your items!
There are a total of 11 new storage containers.
There's one for every type of wood, and 3 upgraded containers.
There are 3 tiers of storage:
Tier 1 (Wood Tier) : Contains 36 slots.
Tier 2 (Iron Tier) : Contains 56 slots.
Tier 3 (Diamond Tier) : Contains 84 slots.
Tier 4 (End Tier) : Contains 230 slots.
Use command: /modrecipes  to view the recipes. They're pretty simple.