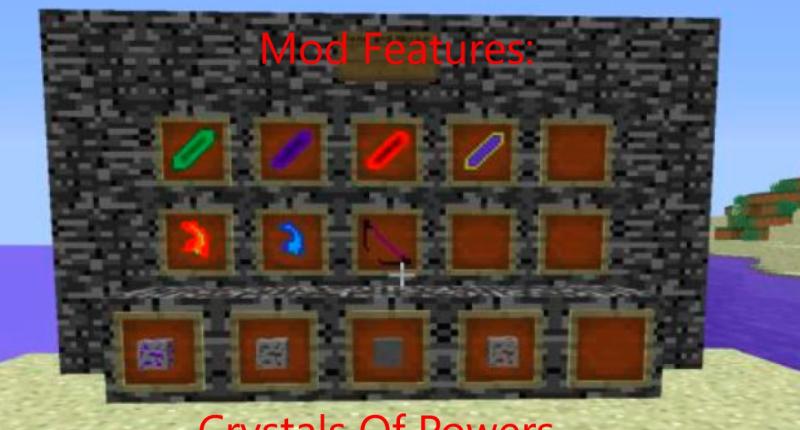 License
All Rights Reserved
Latest supported Minecraft version
1.12.2
This mod adds crystals with unique abilitys! but you have to search for elements and dead crystals to craft them!
VERSION 1 ADDS:
- Water Crystal
- Ender Crystal
- Fire Crystal
- Rich Crystal
SUPER POWERS:
Ender crystal allows teleportation!
Rich crystal gives more ores and riches!
Fire crystal can set mobs and players on fire and does extra damage
Water crystal allows you to breath under the water!
-----------------------------------------------------------------------------------------------------------------------------------
Please do not remove my mod like its been removed before
-----------------------------------------------------------------------------------------------------------------------------------
1.12.2 Only for now. Soon I will try 1.19.2