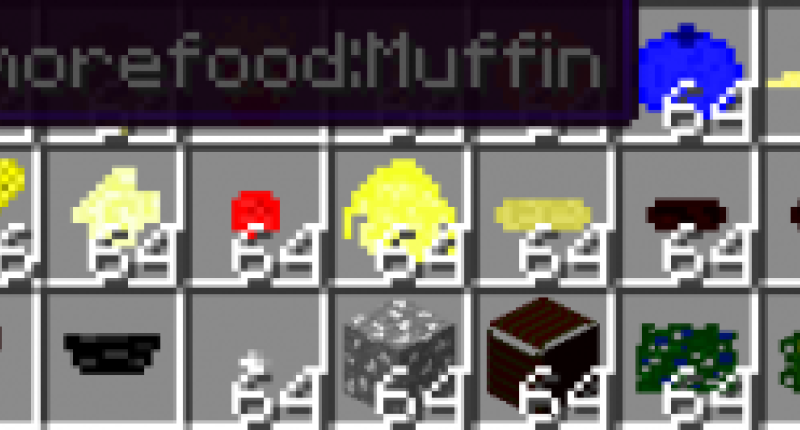 Project status
In development
Latest supported Minecraft version
1.8
MoreFood:
I believe I have made a mod, that adds new food to Minecraft, but doesn't break it.
Changelog:
1.0.0: Added MoreFood!
1.0.1: Added Blueberries and More!
1.0.2: Added Breadsticks and Butter!
1.0.3: Added Corn!
1.0.4: Added New Plants!
1.0.5: Added Salt, Burgers and More!
1.0.7 Added Tacos, and the Chip!(Or what I call the Dorito.)
1.0.8 Added S'mores and More!
1.0.9 Added Ribs, Yep Believe It Or Not That's The Only Thing Added!