Topic category: Help with modding (Java Edition)
I am trying to run this procedure to open my GUI:

The GUI looks like this: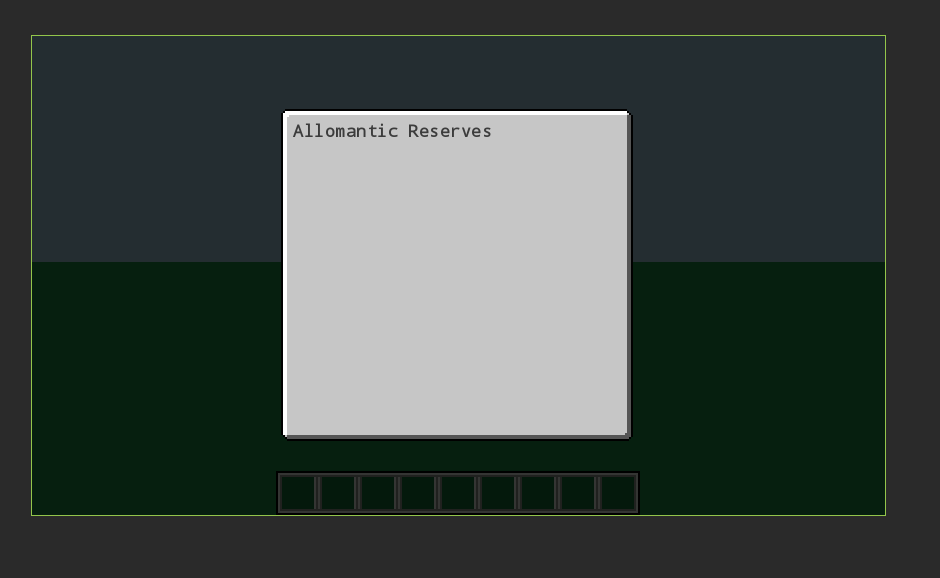 I have tried running it from a keybinding when pressed, and from a test command ("/test") and nothing happens. When I run the command it says "An unexpected error occurred trying to execute that command".
Any ideas?