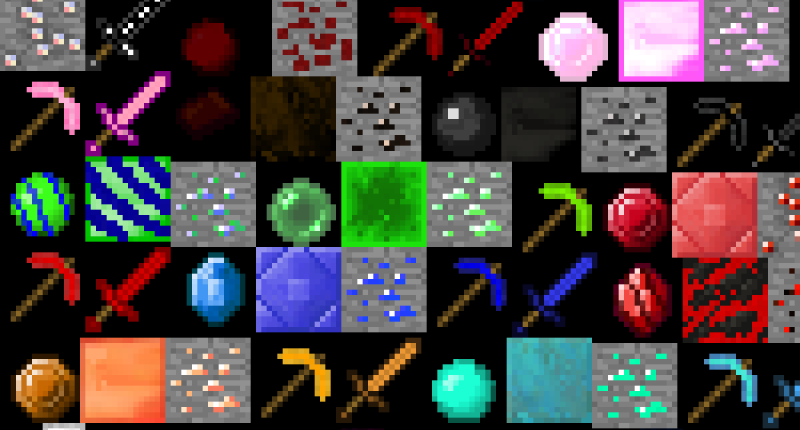 Project status
In development
Supported Minecraft versions
Lucky 16 Ores mod adds... well... 16 more ores. Adding tools, armor, and weaponry. You can be ready for anything!
Plus 2 Bonus tools. Happy Mining :)
      Patchnotes
            1.0
Added Mod
Added Gems and ores
Added Tools and Armor
Added Weapons
Added 2 Bonus Tools
   Upcoming Features
                1.1
5 New Acheivments
6 More Bonus Tools
Finding a Use For Spinel
Finding a Use For Opal
Finding a Use For Amber
Cobalt Pickaxe
Adding a Heck Lot of Other Stuff
      Planned Features
       1.? 2.? 3.? 4.? 5.?
Making Turquoise a "Dye"
Adding Tarnished Turquoise
Bugs

Cobalt pickaxe not added (yet)
Jet is a very low fuel sorce (Dont use it till next update)
Topaz and Amber share the same ore texture
Onyx can only be broken with an Amethyst pickaxe (Or was that intentional?)
Special Thanks to Seal_Zebra for helping with ideas, textures, support, and other things I couldn't do myself :D
Modification files
Lucky 16 Ores.zip -

Download Now!
Uploaded on: 07/23/2015 - 18:17 File size: 435.15 KB