Project status
In development
Latest supported Minecraft version
1.8
This mod hits 50+ Downloads(I deleted some old downloads beacuse MCreator permits only 4 Mods!)
Thanks you very much!

Hello! Welcome to Christmas Mod !
This mod is WIP
The final version will be 1.2.0, it's done but this update will be released on 24 December(Beacuse 25 December is late)!
This mod is small(now)! 
I search a Techne designer! So, if you are good at Techne, contact me on email : stolniceanuiustin@gmail.com
I search Christmas Biome(if you find this biome please send to me the seed of the map and the X: Y: Z: of the biome)!

Credits 

Creator : Raphazak
Image Creator : Raphazak
Tester : Raphazak
Screenshots : Raphazak
Some Ideas : JustGameIn
Minecraft : Mojang
MCreator, the best Minecraft mod maker : Pylo

ChangeLog:

Version 1.0.0 - The Start Of The Mod :
Added Christmas Biome
Added Gift
Added Christmas Tree Ornament(Item)
Added Santa Mob

Version 1.0.1 - The Decoration Update :
Added Christmas Sock
Added Christmas Candy
Added Bottle Of Milk
Added Hot Milk
Added Chimey
Added Brick With Sock

Version 1.0.2 - The Small Update :
Added Santa Helmet. Now you can fly in survival mode!

Version 1.1.0 - Hot Chocolate Update :) :
Added Christmas Lights
Added Hot Chocolate :)

Version 1.1.5 - Mrs Clause Update :
Added Mrs Clause
Changed Gift (Now the gift can explode, can strike lighting, can add a nether star/diamond block in inventory and there is a 10% to remain the gift without removing it) (idea from JustGameIn)

Version 1.2.0 - The Mod Of The Week Update:
Added Candy Sword
Added Santa Plush
Added Christmas Elf
Added Christmas Dimension



Mod Events :


100+ Downloads
Nothing
200+ Downloads
Adding an easter egg in mod

Mod of the week
Starting another mod(Maybe League Of Legends mod)


Knowed Bugs 

When you right click with an Santa Spawn Egg on a Santa he will generate baby villagers.
Santa(s) can spawn in jungle leaves


Screenshots :

A decorative stove with 2 chimey in top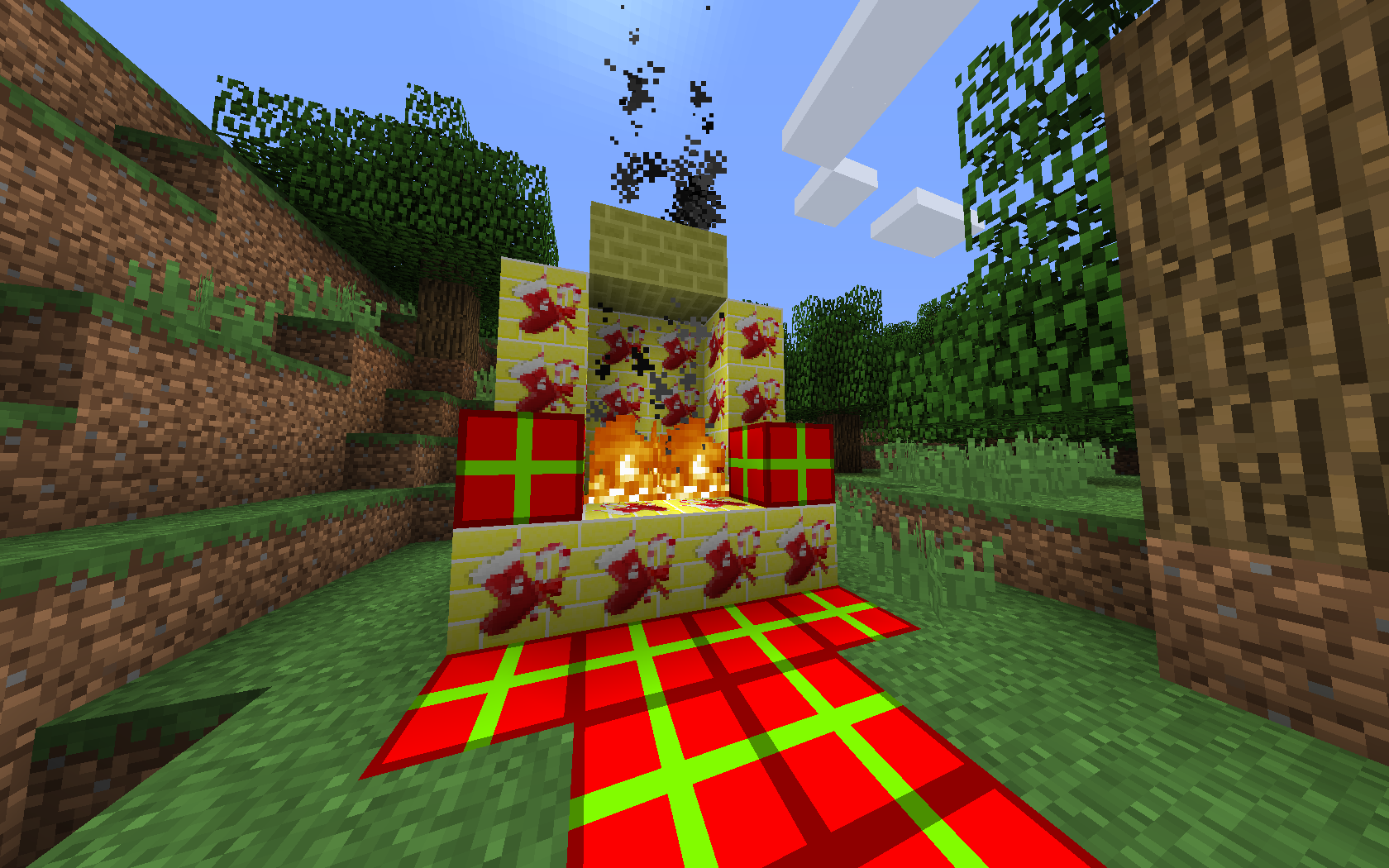 Candy :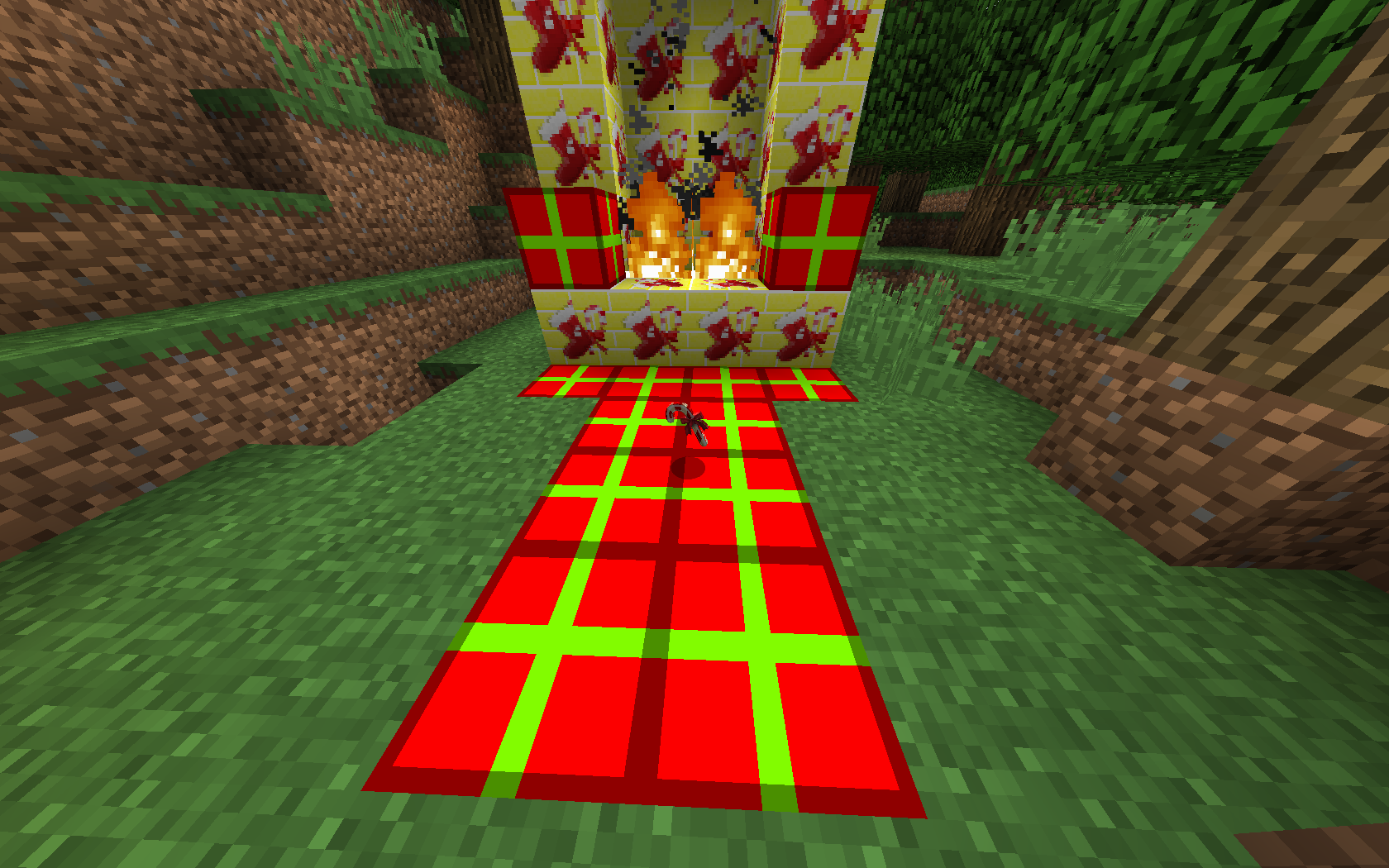 Christmas Sock :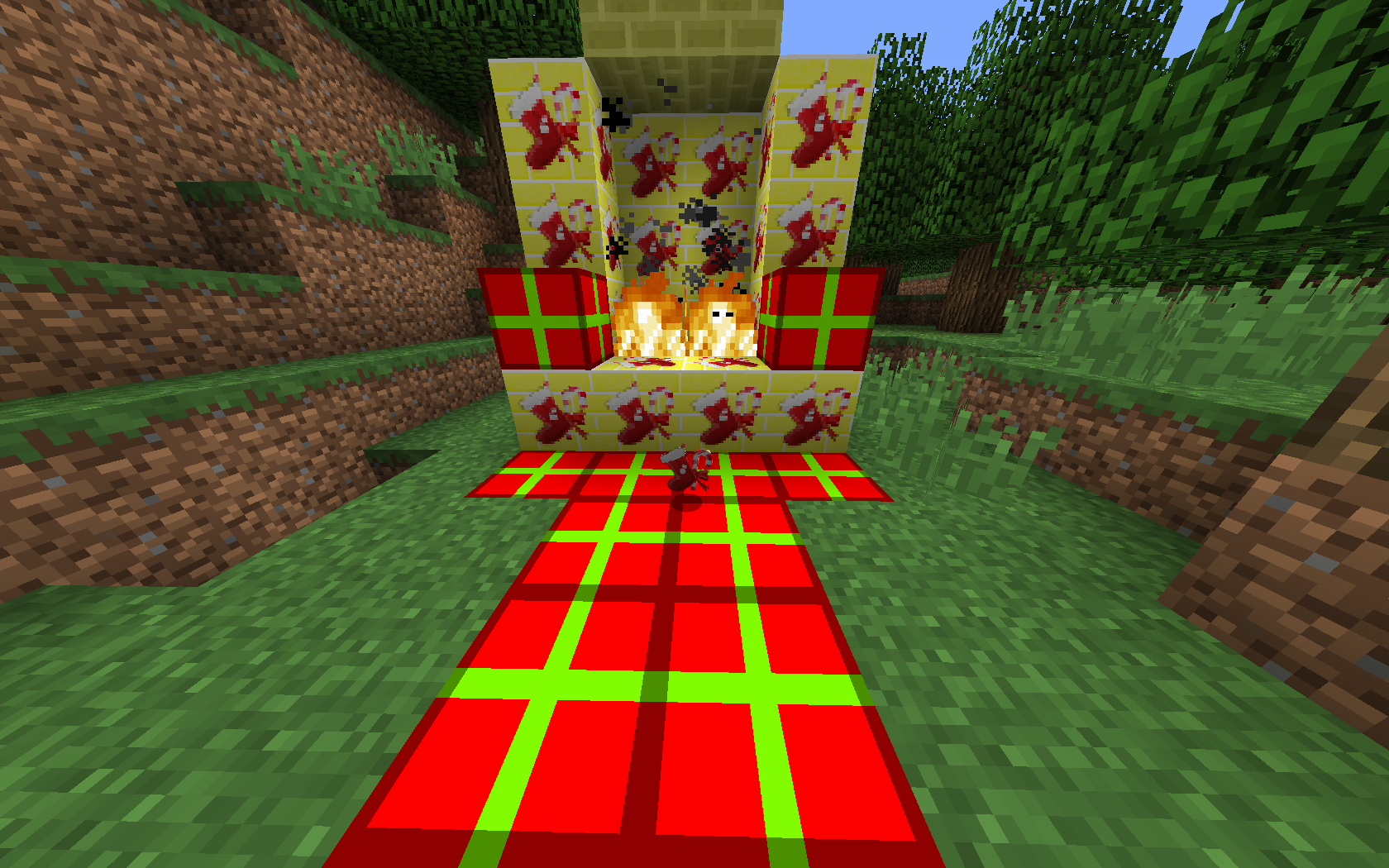 Santa :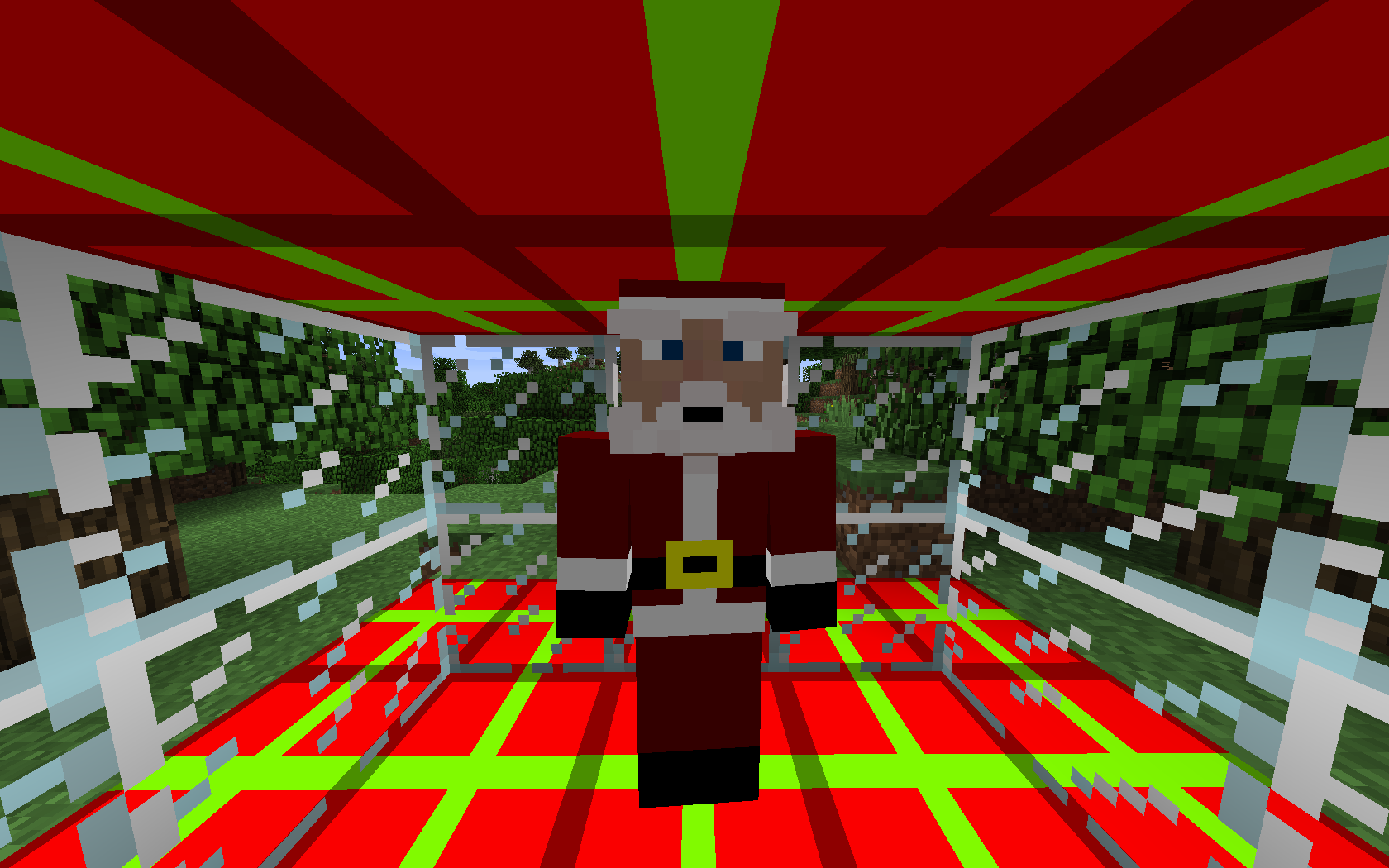 Mrs Clause :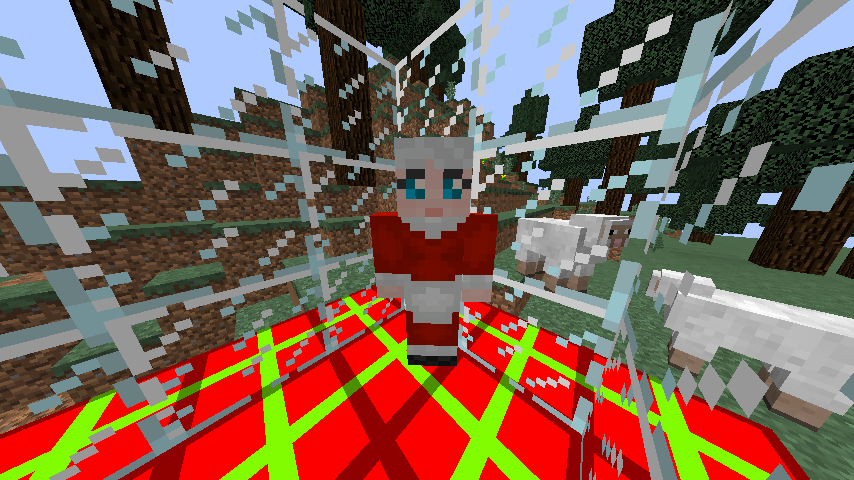 An decorative tree created from a tree and a Christmas Tree Ornament :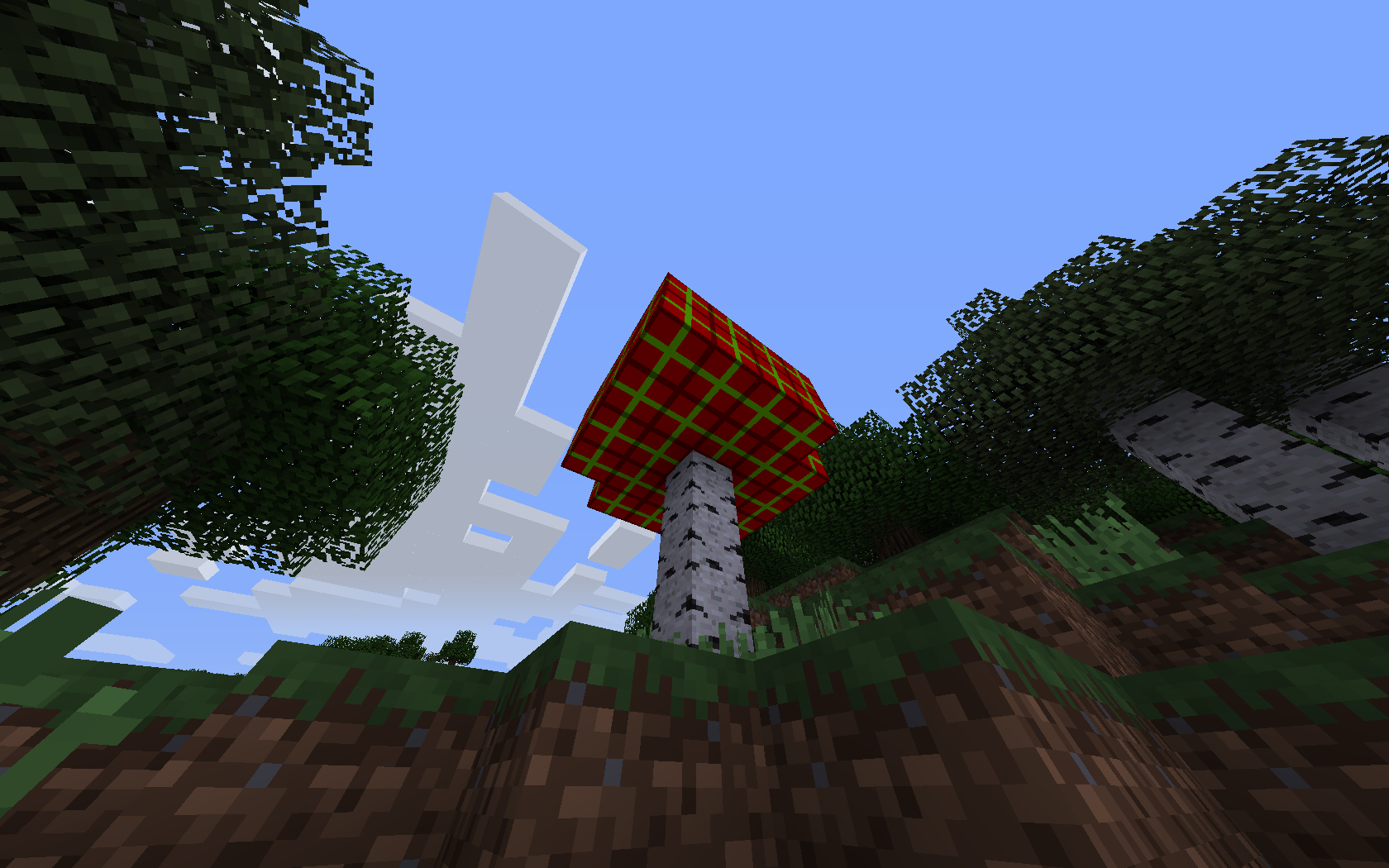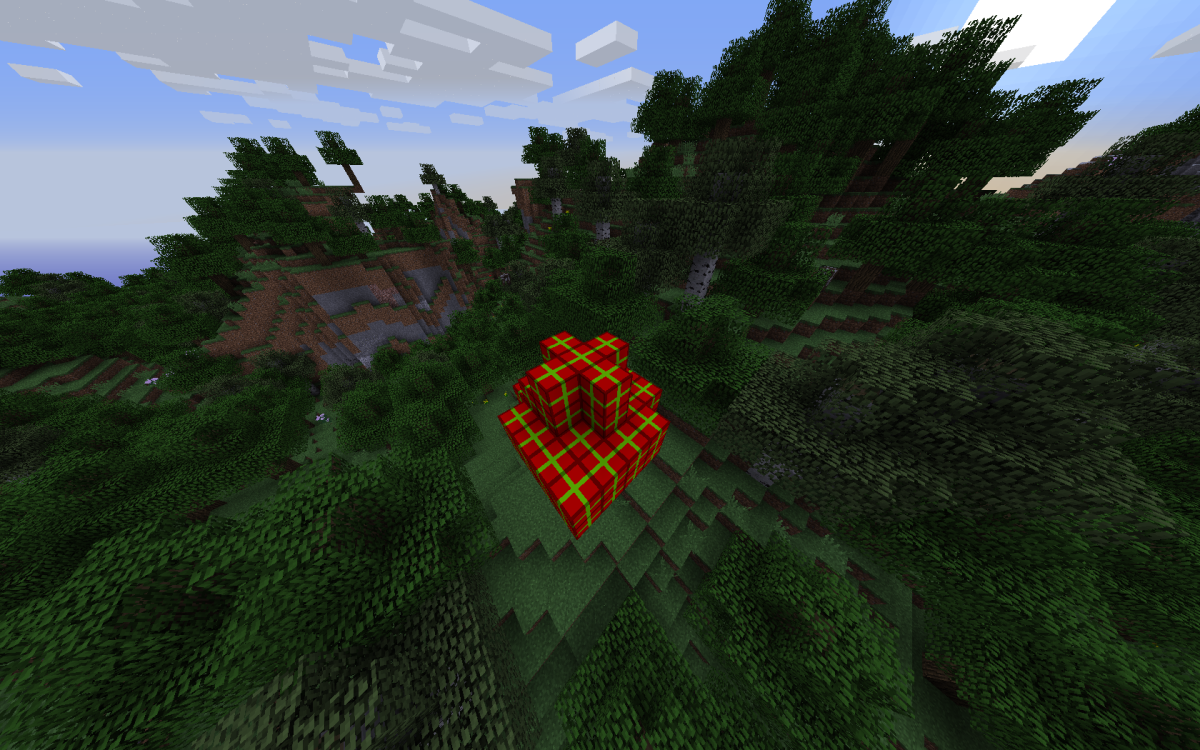 Recipes :
Gift(When right clicked, give you one diamond!)
Can be also obtined by killing an Santa or an Mrs Clause Mob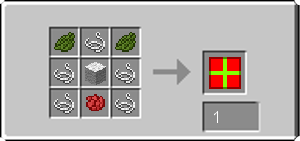 Christmas Tree Ornament(Item)..When right click on a block the block will turns into a gift.If you right click the gift you will get one diamond and the old block will be restored!
Texture :




Recipe :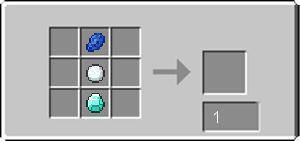 Christmas Sock :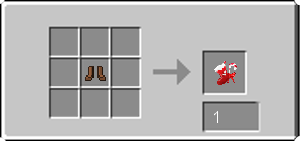 Christmas Candy :
No Recipe. Right Click with Christmas Sock in air to recive one!

Bottle Of Milk :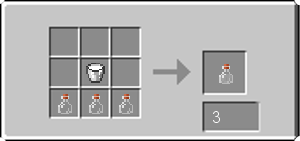 Hot Milk(Has the same texture with the Bottle Of Milk) :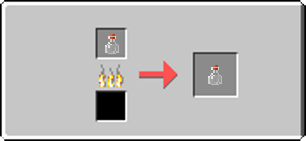 Chimey :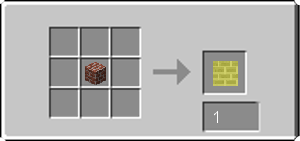 Brick With Sock :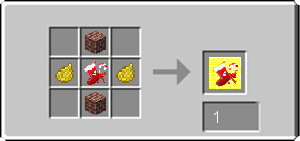 Santa Helmet :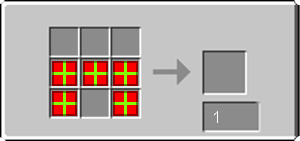 Hot Chocolate(there is maked with Hot Milk, not with Bottle Of Milk!)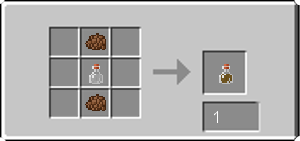 Christmas Lights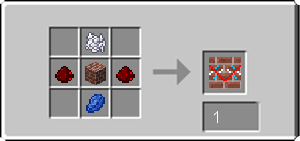 Candy Sword



Santa Plush : Change the time in day
Maked with Santa Helmet



Star



Christmas Staff : Used to light Christmas Dimension



Santa 

Spawn everywere
Can make trades


Christmas Biome

An ice biome


Chimey 

Why limit to the normal Minecraft Decoration? Try the Chimey!


Brick With Sock 

A good decorative block!


Christmas Dimension 

Only Santa/Mrs Clause/Christmas Elf spawns here
Maked with Snow Blocks
Lighted with Christmas Staff

Thanks you for your support! This mod will be big!