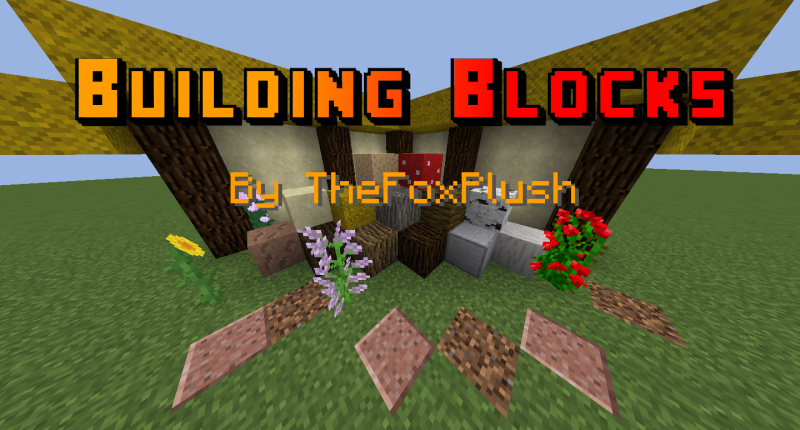 Project status
In development
Supported Minecraft versions
Hello there MCreators !
Today, I present you my first mod : Building Blocks ! This mod's concept is very simple : It adds blocks with a vanilla texture, but remixed for building !
Some of the blocks have vanilla versions, but not in items, so I created this mod ! ;)
Please suggest me some new blocks to add, or mechanics to this mod =p. This mod don't have much features, but you can help me by suggesting blocks :p
Screenshots :
There is a One Command version of this mod, wich you can download here :
http://pastebin.com/7RvhZEcA (only in 1.9)
Thank you if you downloaded my mod, it helps me very much ! :p
(Note: Im french, so please tell me if there are errors in the text.)
Bye !
Modification files
BuildingBlocksv1.0.zip -

Building Blocks mod for 1.8.x by TheFoxPlush
Uploaded on: 06/24/2016 - 12:23 File size: 81.07 KB