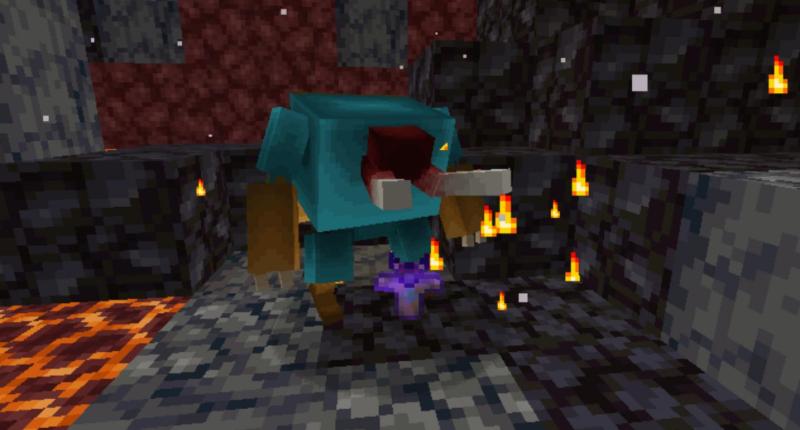 License
All Rights Reserved
Latest supported Minecraft version
1.16.5
-English-
Infernal BugZ is a mod that seeks to give the Nether more diversity, adding 4 new mobs, 1 new tool with diamond capabilities, 1 new projectile that pushes enemies and does not need a bow to be launched, 1 new piece of armor that will give you gives strength, finally a new sword that does more damage than a common diamond one.
Each mob appears in a different biome:
The Wasp appears in the sandy valley of the soul.
The Ant appears in the crimson forest.
The Beetle appears in basalt deltas.
The Diabolic Beetle is summoned using they Totem of Wrath on a Beetle Beast.
Mod made entirely by Chim.
Thanks to Piskacho for helping with some sprites.
Thanks to RikiRikota for making the sprite for Soul Razor.
Thanks to Santino and his Discord server for giving me advice when I didn't know how to develop parts of the mod.
Thanks to my girlfriend for always supporting me and being the best :3.
 Special thanks to the page "Sonidos mp3 gratis" for providing me with some of their audios.
Modification files
iBugZ beta-v1.2.5.jar -

This is the beta version of one of the next updates of my mod, available is curseforge.
Uploaded on: 08/20/2021 - 23:02 File size: 756.08 KB