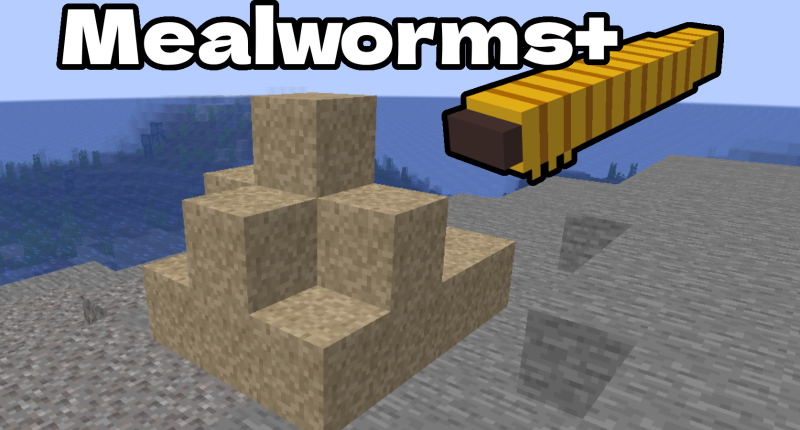 Supported Minecraft versions
A small mod that adds mealworms to the game.
Mealworms will molt into pupa after around 5 minutes, then the pupa will eventually molt into beetles. 
Mealworms spawn when a oat block is broken, oat blocks can be crafted with oat grass.
The pupa will sit there unmoving until they are ready to molt.
The beetle will run around aimlessly.
When killing a mealworm it will drop a mealworm corpse, cooking this will give you a cooked mealworm which could be used as food.
Upvote if you enjoyed the mod (:
Changelog
-added mealworm beetle breeding
-added creative inventory tab