Project status
In development
Latest supported Minecraft version
1.7.10

---
IMPORTANT
Video preview from the new version of the mod here.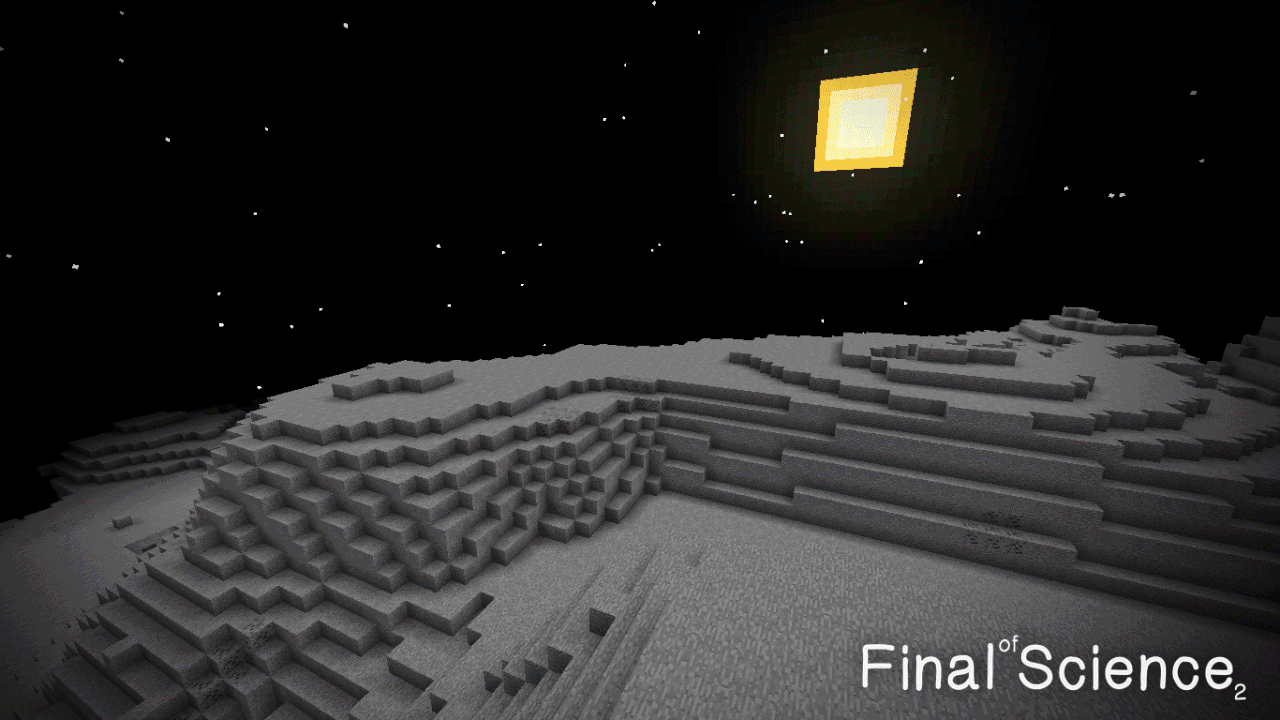 THIS SECTION IS GOING TO BE REWRITTEN WITH THE NEW UPDATE
---
BLOCKS:
Copper Ore
Alluminium Ore
Bauxit Block
Steel Block
Concrete
Electrium Ore
Electrium Block
Dry Dirt
Lead Ore
Osmium Ore
Osmium Block
Machine Frame
Unstable Obsidium
Obsidium
Simple Smeltary
Smelting Device
Simple Teleporter ( Teleport on random coordinates and only if is thunder.)
Advanced Teleporter (Teleport on specific coordinates. Doesn't need fuel or specific weather.)
Huge Vertical drill (On right click opens GUI, If you click with electrium item in hand, you will be teleportes to Earth Core)
Molten Stone (In very far future dimension and near a bedrock in Overworld and Nether)
The Time Machine (On right click with electrium teleport to near future, with Blue Energy Crystal to far future)
Solid Iron-Nickel ( Near a Bedrock in Overworld and main block in Earth Core ( after smelting give 1 block of iron))
GUI
Machine frame 
Solar panel
"Suprise!"
Sorry i forgot pictures of Research table  :(
Atom Splitter
(On atom splitter you combine Obsidian and osmium to Unstable Obsidium)
GUNS:
Basic Tesla Cannon (Consumes Redstone)
Advanced Tesla Cannon (Consumes diamonds (Is there chance of explode or lighting of shot))
ROBOTIC SUIT:
First person view
Third person view
TOOLS:
Electric auger
NOTE: NEXT DRILLS MINE WITH RIGHT MOUSE BUTTON PRESS
Basic Drill (Mine 1 block per click. There is 1% Chance of destroy (If is your drill broken you can repair it))
Advanced Drill (Mine 3 block per click. There is 2% Chance of destroy)
RESEARCH:
Some technologies you must research on research table. For research you need specific item and electrium.
Blueprints
BIOMES:
In Overworld: Dry Plains
Earth Core: Earth Core
Near Future: Dry Plains
Far Future: Far future
STRUCTURES: 
This structure have 2nd version - destroied
DIMENSIONS:
Earth Core
NOTE: Near and Far future have Day&Night Cycle
Near Future
Far Future
NO ALL BLOCKS (MAINLY MACHINES) HAVE CRAFTING RECIPE. SOME MUST BE MAKED FROM BLOCKS(SIMILIAR TO IRON OR SNOW GOLEMS)
in the next days I will post pictures of the structures which you must build to create these blocks
TO DO LIST:
Structures
Bigger sunin the far future.
Chests
Custom Sounds
Bug fixs
Emeny robots
Mobs to Earth Core ,Near future and Far future
"Big red button " Achivement
A "100% safe" blocks with warning on it
Maybe boss
and propably some other things