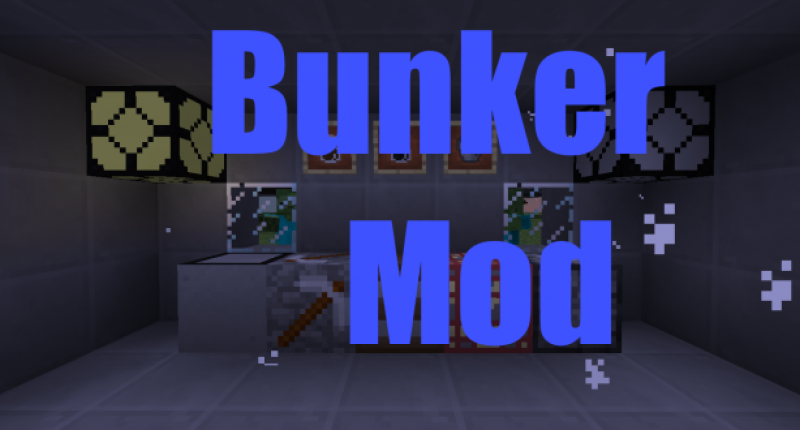 Project status
In development
Supported Minecraft versions
You a WANT a Bunker? WELL THIS IS THE PERFECT MOD FOR YOU!
It adds the best and new macanic to survive! (Tested with MoreTNT and Zombie Acolipsis mod)
Mining Machines,Blocks,Fuels,Lamps,and MORE!
(For Recipes Plz use "Not Enought Items" mod)
1.0.0:
+ Food Pills,Oil,Oil Bottles
+ Hard Glass
+ Hard Block
+ Miner (Needs Water bukkets)
+ Food and Water Generator
+ Lamps (Needs Oil)
+ Recipe: You can craft With 9 water bottles in the crafting bench a Water Bukket)
+ Oil can be crafted by 2 methodes 1: Normal, Or with 4 Oil Bottless
+ Arlarm Block for Nuclear Explosion
+ Door can be clicked to open and close (Open form you will need to find the button on the wall (invisble bug))
+ Every blocks in the bunker wont BREAK! YOU WONT DIE! (Tested with nuclear weapon in MoreTNT mod)
+ A hole in your Bunker can be dangerous because it can break stuff inside!