Modification type
Minecraft Forge mod
License
Creative Commons Attribution-NonCommercial 3.0
Latest supported Minecraft version
1.16.5
Negative-N Forge 1.16.5 v1.3.1 work in progress!
Negative-N Fabric 1.17.1 v0.4a work in progress!
---
About:
Negative-N it's a Minecraft Mod that adds a new universe to Minecraft and this universe adds mobs, minerals, exploration, adventure, crafting, blocks with interesting properties, technology, decoration, structures, a new mode of survival, nostalgia and beauty and more!
This mod have over 1000 mod elements!
All Negative-N Forge versions are downloadable only on CurseForge because of the mod size limits on the MCreator website
Websites:
All Negative-N Websites:
    Youtube of the Creator
    Youtube of the Mod
---
Recommended Mods:
JEI: For Crafts.
---
Images from the Mod:
Grow Crops: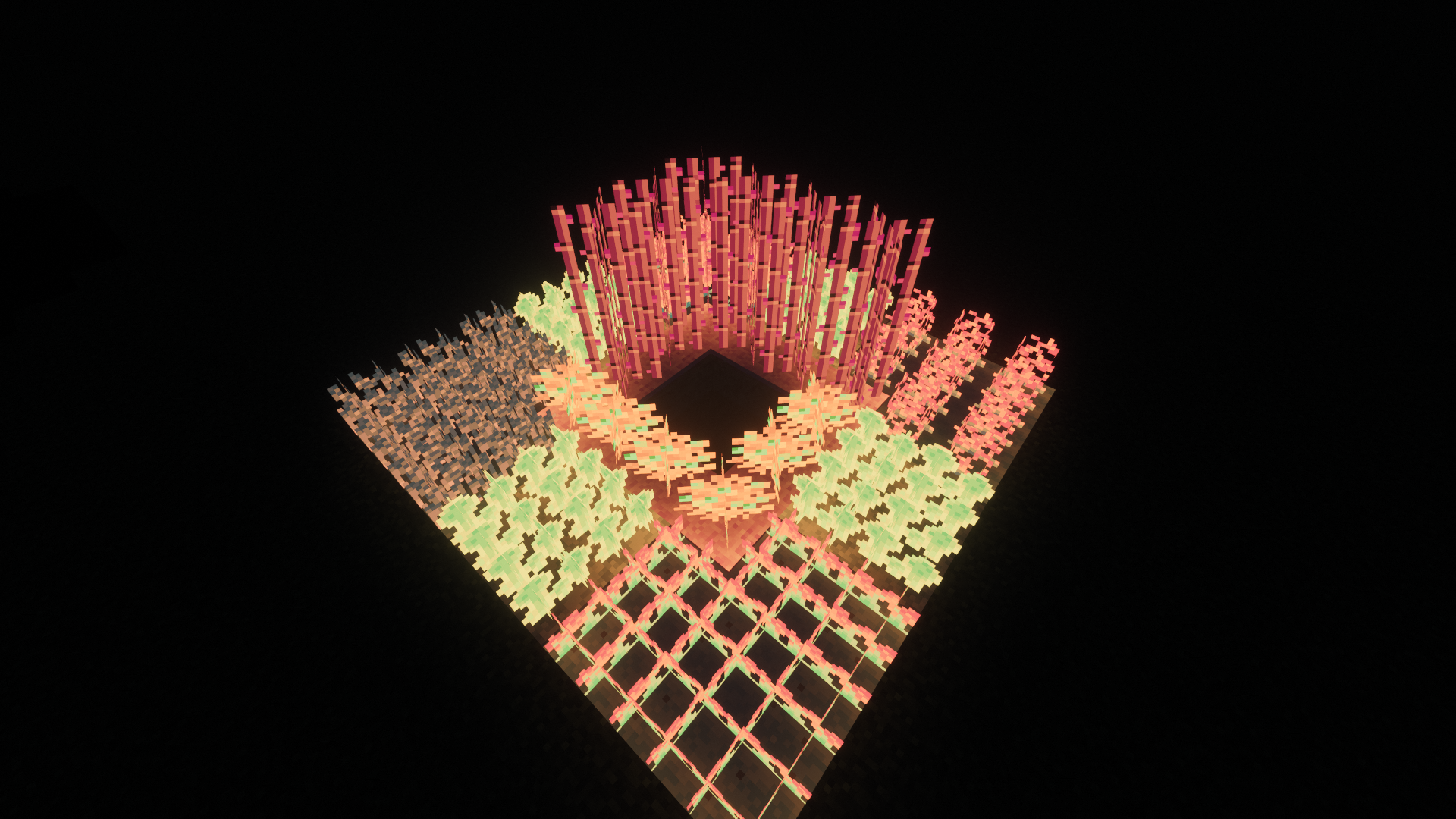 Anomaly Tree:
CampFire-N:
If you want see more click here!
Info:
When you Test a Pre-Release please use in creative mode
Changelog
1.3A:
-New Dimention
-2 languages
-New bock
-New biome
1.4A
-New Mob
-New fluid
-Better Trees
-New Structure
1.0B
-New Mobs
-New Structure
-New Items
-New Dimension
-New Easter egg
-Path the ZombieN Textures
And Leaves are now tranparents
1.1B
-patch the ZombieN attack
-New Dimension
-New Blocks
-New Items
-Patch Oak-N Splings
-New Filuid
1.2B
New Mobs
Rename Window Name
New Items
New Dimension
New Blocks
Update Description
PR1.0
New Blocks
New plant
Patch Underworld Generation
Add DebugMode (input F10)
Add loots for some monsters
Start Release
Update to 1.14.4
New Items
PR 2.0
New Structures
new Blocks
New items
New recipies
NetherN update
Patch Portal Block textures
Patch Restone torch recipe
Negative-N PR 3.0 ChangeLogs:
Add:
-1 item (Diamond-N ingots)
-crafts
-blocks
-advencements
Update:
-Portal Block craft
Patch:
-Spider-N Name
-Items Names
-Descriptions
-Diamond-N Sword Enchantability
Message:
-Last PR
Negative-N Release 1.0:
-New Blocks
-New Saplings
-Patch Saplings
-New Crafts
-New Recipies for Fusonator and Decompositor
-New Biomes
-Update Items/Blocks Textures
-Update Portal Textures
-New Loot Tables
-New Music
-New Items
-Patch Languages
-Patch DebugMode
-New Portal Inger for Dimension None
-New Bucket
-New Plants
-Update Items/Block IDS
-New Structures
-New Tags
-Update Inger
PR-1 Negative-N 1.1:
Negative-N 1.1 Pre-Release 1:
-added  blocks
-added Stones
-added dimensions
-added biomes
-added Mobs
-added Recipes
-added Food
-added Ore (Gold-N)
-added Armor (Gold-N)
-added a recipe book
-added a wapon
-added Tools
-added Flowers
-added New Advancements
-added FenceGates
-added 2 category
-added 4 New Fluid
-patch some blocks with 3d models
-patch Diamond-N Armor Effects
-Update Updater
-Update DimStick
Negative-N 1.1:
-adding Blocks (Gravels)
-Adding overlay
-Adding Commandes
-Adding 2 Enchantements
Negative-N 1.1.1:
-Patch Abandonned Portal
-Patch Overlay
-Patch Overlay Negative-N DevVersion
-Patch Abandonned Portal generation
Negative-N 1.2 PR 1:
-patch BowN
-patch SkeletonN
-Patch Crafts
-Adding a Boss (Work in progress)
-Adding Redstone-N (Work in progress)
-Adding Biomes
-Adding Blocks
-Adding a new Dimension
-Adding crops
-Adding a new ItemGroup (Negative-N Redstone-N)
-Adding new Doors
-Adding new Woods
-Upgrade Cow-N, Pig-N and Chicken-N
Negative-N 1.2 PR-2:
Adding:
Mobs
Blocks
Biomes
Structures
Food
Patch:
Redstone-N
Negative-N FV 0.1:
-adding blocks
-adding armor
-adding biome
-adding items
-adding crafts
Negative-N 1.2:
-add crafts
-patch crafts
-remake redstone-n system
-add blocks
-patch ore gneration
Negative-N FV 0.2:
-Adding Blocks
-Adding Tools/Weapons
-Adding Ores
-Addings Crafts
-Adding Items
-Patch modid (fabric.mod.json)
-Update US/FR languages
-Cilent Class
-Remake ItemGroups
-Ramake Ore Generaiton
Negative-N 1.2.1:
-Patch Ancient Debris Generation
-Patch Varialbles/Version Overlay
-Patch Commands permision level
-Adding Blocks
-Adding Items
-Adding Boats-N
-Adding Flowers
-Adding Mushrooms
-Adding Lantern-Ns
-Adding a new ItemGroup
-Adding/Remake Crafts
-Remake WoodCutter Crafts
-Change Enderman-N Drops
Negative-N 1.2.2:
-Patch Torch-N
-Update textures
-Adding tool
-Adding blocks
-Remake Redstone-N system
-Adding Dimensions (Open only the 31st of October)
-Adding structures
-Update Fire-N
-Adding Crafts
-Adding Advencements
-More
Negative-N v0.1 TB 1.16:
WARNING: CREATIVE ONLY!
-Add Blocks
Negative-N Forge 1.2.3:
WARNING: ALL PEVIOUS WORLD WILL BE CORRUPT!
-Change ID
-Add some missing Crafts
Negative-N 1.3.01a:
-adding Copper-N
-adding Blocks
-adding Crafts
-Impove/Patch handled 3d Models
-JEI compatibility (Not complete)
Negative-N 1.3.02a:
-added blocks
-added Crafts
-added Advencement
-added Crafting Table-N / Furnace-N
-patch leaves decay
-remove JEI compatibility
-adding decoration blocks
-adding Enchentement
-adding Villager Trade
-patch ID
Negative-N 1.3.03a:
-Last Alpha 1.3 (Next Pre-Release/Beta)
-Added Blocks (Copper stairs and slab)
-Added Crafts(Not all)
-Pathed Crafts
-Added Paintings
-Added enchantements
Negative-N 1.3 Pre-Release 1:
-Working Cauldron-N
-Added Blocks
-Added Crafts
-First 1.3 PR
-Added Potions
-Update Fire-N
-Added Advencement
-Added X-mas events
-Added Bottles-N
Negative-N 1.3 Pre-Release 2 (1.16.4):
-patched/Removed Advencement
-added tags
-Update to 1.16.4
Negative-N 1.3 Pre-Release 3:
-patched/Added Advencements
-patched/Added Crafts
-Add Walls
Negative-N 1.3:
-Added Ores
-Added Tags
-Added Loot
-Added Mobs
-Added Crafts
-Added Villager Tardes
-Added Items
-Added Blocks
-Improve Structures
-Improve Advencements
-Improve Biomes
-Improve Dimensions
-Removed Blocks/Items/Advencements
-Fix Biomes
-Fix Crafts
-Bug: Dirt In Underworld
Negative-N 1.3.01 Patch:
-Fixed dirt in underworld/overworld-n
-Fixed version overlay
-Fixed ancient debris gen
-Fixed disable forge version check
-Add a block
-Impove blocks
-Remove useless code
-Remove gamerules
-Modified BlockSounds
-Modified itemGroups
-Remove unused code
-Added Gamerules
-Removed Unused Items
-Removed Commands
-Added/Modified Items/Blocks
Negative-N 1.3.1 Pre-Release 1/
Added:
-Blocks
-Items
-Advencements
-Crafts
-Features
-Mobs
-Structures
-Potions
-Enchentements
Patched:
-Crafts
-Generation
-Dimensions
-Loot
Improved:
-Blocks
-Items
-Crafts
-Advencements
-Loot
Negative-N Fabric/Lite Version v0.3a:
-Added Advencements
-Added Blocks
-Added Items
-Added Biomes
-Added Dimensions
-Added Custom Title Screen
-Added Enchentements
-Added New Credits
-Added Loot Tables
-Updated to 1.17