Project status
In development
Modification type
Minecraft Forge mod
License
Creative Commons Attribution-NonCommercial 3.0
Latest supported Minecraft version
1.16.5
"Oh great, another backpack mod" - you though while rolling your eyes.
Well yes, it is. Nothing to add here. Just a plain old simple mod adding more "balanced" early game storage than most simple backpack mods.
YABM adds a 9 slot Backpack crafted by surrounding a chest with 8 leather pieces.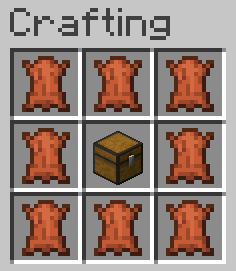 Inspired by INMIS (probably the best vanilla friendly upgradable backpack mod)