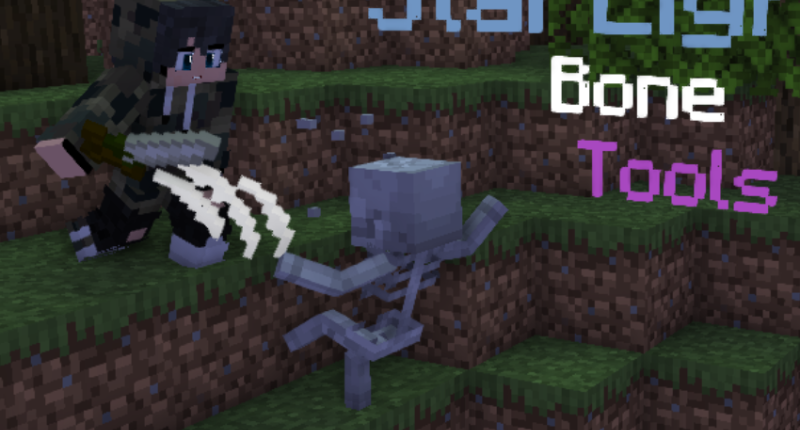 Supported Minecraft versions
This is a very small mod.
So that it isn't too easy to get these bone tools, you do have to make sharpened bones, before you can craft any of the tools. The way to craft this is using a sharpening knife in the crafting table with a bone, which gives you a sharpened bone. You can use another mod like Just Enough Items (on Curseforge) to have a easier way to see the recipes if the pictures don't work.
The way you make the tools is obvious, just use the sharpened bones in replace of the iron or stone you would usually use.
If there are any bugs, please tell me.
Thanks for downloading this mod! Hope you have fun!