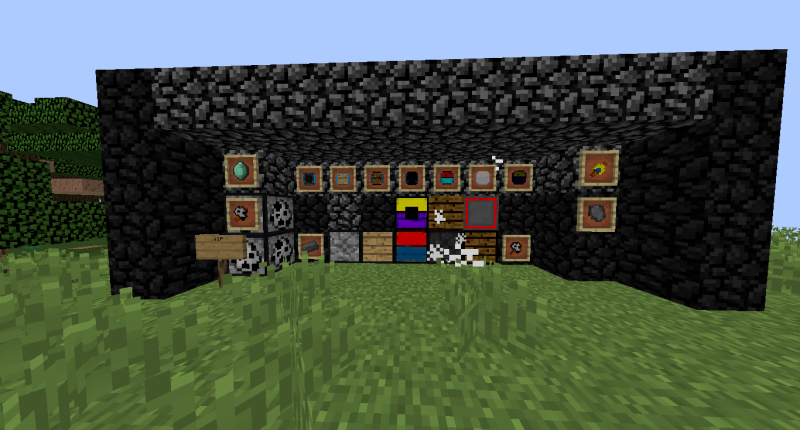 Project status
In development
Latest supported Minecraft version
1.10.2
Please notice that i'm just 13 yrs old and german, so my english sucks D:
Hello guys, here is another mod made by me! It adds generators and other cool stuff!
This mod is OP i know, but its a "fun mod" so... its ok that its OP :D
This Mod is in a beta phase. Almost any gui is buggy (because of mcreator bugs DDD:) but i give my best to fix them...
Please use mods like Just Enough Items for the recipies, because there are many recipies in this mod.... (you can craft anything in this modification)
W.I.P stuff:
-Mob Spawner;
-Portable Mob Spawner. Please, dont craft them because they're buggy and expensive
All (working) generators:
Basic Cobblestone Generator: Right-click for a cobblestone
Basic Wooden Plank Generator: Right-click for a oak plank
OP Cobblestone Generator: Right-click and a gui will open, select the amount of cobblestone that you want to get (1, 2, 3 or 4)
OP Wooden Plank Generator: Right-click and a gui will open, select the amount of wood that you want to get (1, 2, 3 or 4)
Fluid Generator: Right-click and a gui will open, and just click water or lava (still or flowing, both is implemented)
Day Night Changer: Right-click and a gui will open, and just click day or night (time add doesent work)
Portable Day Night Changer: Just the same as the normal block Day Night Changer, just portable
Crafting items:
Basic Generating Gem
Basic Cobblestone Generator Base
Basic Wooden Plank Generator Base
OP Cobblestone Generator Base
OP Wooden Plank Generator Base
Fluid Generator Base
Day Core
Night Core (Not the music genre!.... ok this joke was bad sorry)
Steel Mesh
Steel Ingot
Generator Frame [Mob] Please dont craft, because the mob spawner isnt working
Reinforced Cobblestone (x1)
Reinforced Cobblestone (x2)
Reinforced Wooden Plank