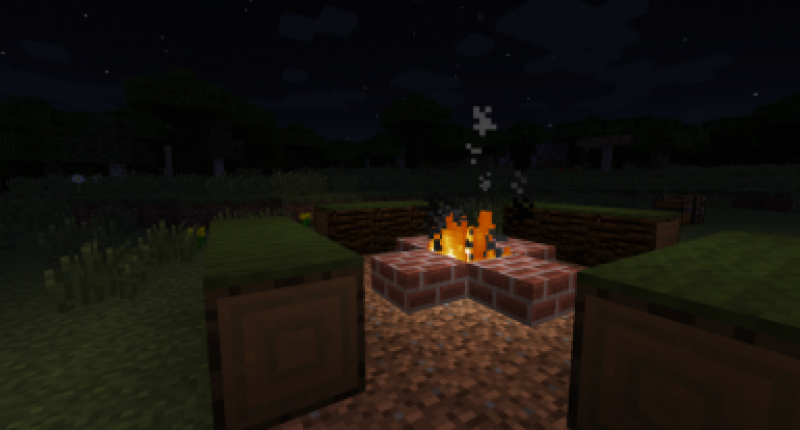 Supported Minecraft versions
Well, since near 3 years this mod firstly stoped, and then I decided publish it on Curseforge. Now I want to upload it on both sites. The reasons are that I like the new design of the website, I like been more active here, and I like the efforts the creators of MCreator are making with it. Say welcome back to TheBoyScoutMod.
More than 3000 downloads on Curseforge!!
Info
-Current Version: 4.0.2 for Minecraft 1.12.2

The information isn't updated with respect to new versions, it is based on the first version. For more info read the version changelog.
-Structures:
List of the items that add the version 1.0.0 of the mod:
Knife: Do not cut yourself!
Slice of Bread: 
Cocoa Cream:
Chocolate Sandwich:
Backpack [WIP]: It's currently only an useless item.
Blowgun: His ammunition are darts.
Dart:
Scout Shovel: It's the first scout tool of the mod. Soon there will be more.
Slingshot: His ammunition are pebbles.
Pebble:
Flowers:
 Other items:
* EN: If you record a review please pass me the link in the comments and we'll review it and even will put the link in the post. Thanks! : D
*This mod was made using MCreator mod maker. You can download this mod maker here.