Latest supported Minecraft version
1.15.2
This is my first mod so it's nothing big but i really want have child in minecraft so there we are.
(Sorry if my english is bad but I'm form Poland and I am learning english by myself)
 
What does this mod do:
-the possibility of adopting a baby or try for a baby with your spouse
-spouses
- three stages of growing up (baby, tuddler, child)
- you decide when to change the age group
-take children and spouses with you on adventure or leave them in home. They don't die that easy!
-use many of new decorative blocks. They keep coming with every update!
How it's working:
1. If you want to have a spouse you must have one emerald and give it to villager, he tell you where your love is. Then you must give to your love one marriage ring. If you want your spouse to follow you, give him/her a coffe.
2. You make a milk bottle. Chocolate milk for a boy or strawberry milk for a girl. There is also normal milk for random gender
3. You give the bottle to villager ora a spouse and he/she gives you a baby in the cradle in return. 
4. If you want your baby to grow up you have to make a birthday cupcake. Give it to baby and the options with color of hair for toddler will appear. The toddler can wander around the house or follow you.
5.For the toddlers to turn into a children you have to give them another cupcake. Children works just like a toddler but they have inventory whitch you can use and if you want them to follow you, you must give them one candy to special slot in their inventory.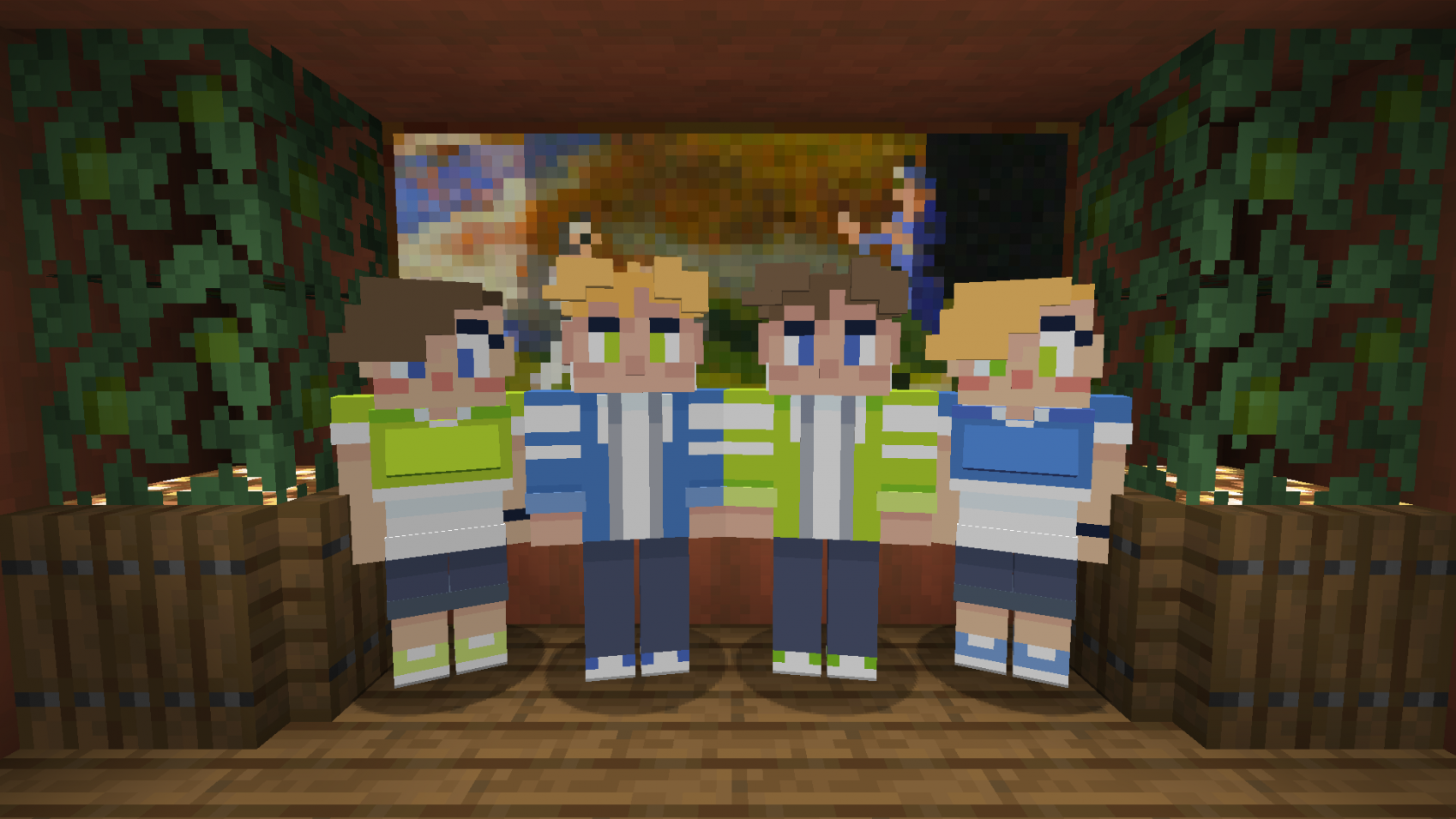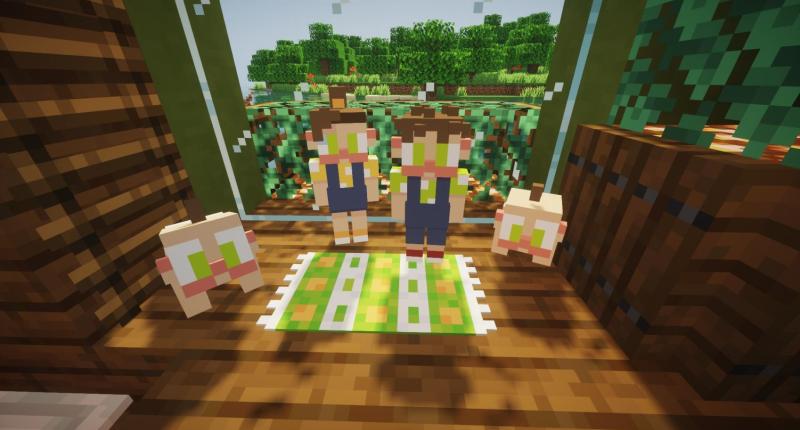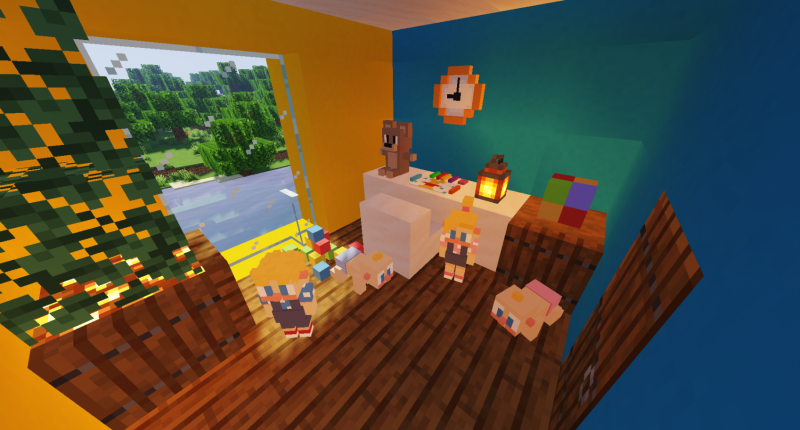 In the future:
(These are just plans and they may not all come true. I'm still learning)
1.More decorative blocks (toys, etc.)
2. Random dialogues spoken by children
3.Maybe a few extra hair colors 
Let me know what decorative toy you want in this mod and I consider it ;)
Changelog
V6
Added:
-spouses
-coffe
Some bug fixes
---
V5
Added:
-Decorative block: rug
-Pink color for potty
-Children with brown hair!
-Recipe for Scholarship
Bug Fixes:
-fix: can't remove Baby Boy using Scholarship
-fix some small bugs
---
V4
Added:
-Decorative block: potty
-Item: scholarship (use to remove children!)
-Decorative block: messy
-Inventory for child
Changed:
-AI of child
-New 3D baby in cradle instead of 2D baby item
Some bug fixes
---
V3
Added:
-decorative block: Crayons
-decorative block: Mess
-decorative block: Ball
-decorative block: Little Bath
-heart particles when kids collide with toys
Some small fixes
---
V2
Added:
clocks
achievements
xp when growing up children
toys
normal milk
random gender when use normal milk
Fixed:
the cupcake did not disappear after use
name of baby girl
some other bugs