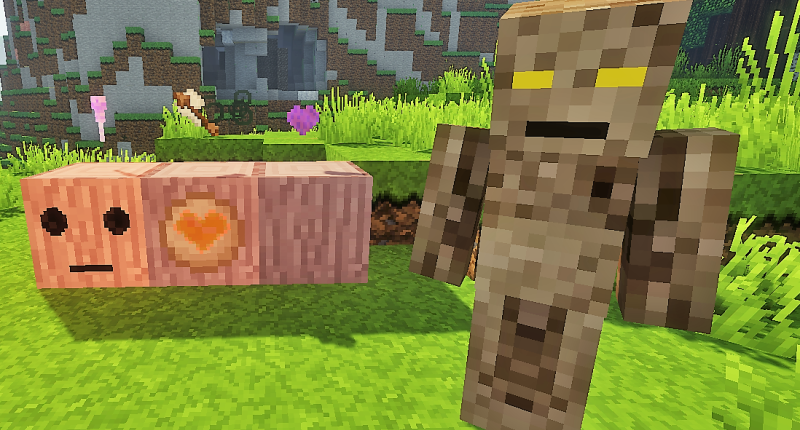 Project status
In development
Latest supported Minecraft version
1.12.2
Just a small mod I created while teaching myself a little about about MCreator.  The Golem is contructed by ...
1) Find 3 blocks of Elder Root Wood (HINT: Root) (underground)
2) Craft Ancient Carver
3) Using the ancient carver and a blocks of Elder Wood create the base,chest, and head of the Golem.
4) Using ancient Carver to make Elder Root Heart and add to the chest block of the Golem.
5) Stack the base block 1st,then the chest block on top of it, and finally the head block to create the Golem.
6) Also has a Elder Root Wand that makes the golems follow you. (Much like food and the animals that eat it do)
Still trying to fully understand the new procedures but I am warming up to it. :)