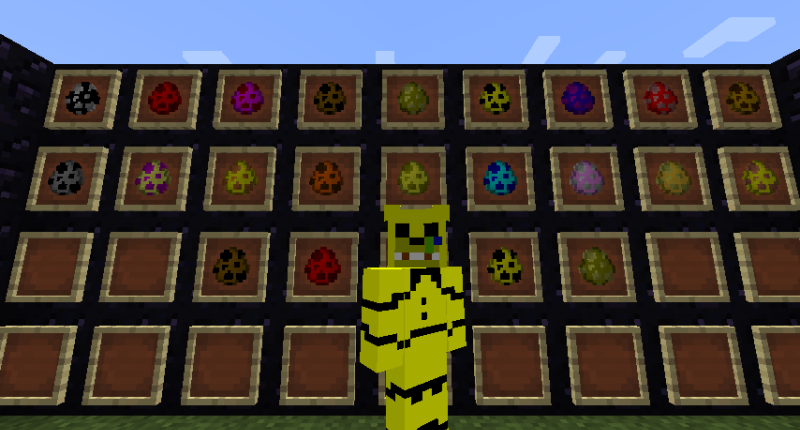 Project status
In development
Supported Minecraft versions
this is a mod fnaf with 18 different animatronics an exception came against the mod and prevented me from doing sorry balloon boy! : D
Animatronics list: Freddy, Chica, Bonnie, Foxy, Golden Freddy, Puppet, Whithered Freddy, Whithered Chica, Whithered Bonnie, Whithered Golden Freddy, Mangle, Whithered Foxy.
Modification files
Fnaf_Mod(v 1.0)1,2.jar -

Fnaf Mod (v 1.0) a new Version is in work !
Uploaded on: 11/05/2017 - 13:26 File size: 124.47 KB