Hi and welcome to Fred's Sprays , this mod is about Sprays, what are Sprays?
Sprays are Images or patterns you can put on walls or floors using Spray cans.
Mod Contents
31 Sprays (3 are Animated)
4 Items
1 Block
Guide
Starting in this mod is pretty Easy, the first thing you'll need to do is craft some spray cans.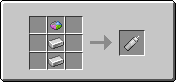 Then you can craft the Spray book, a manual that contains all necessary info about the mod.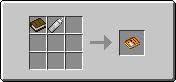 Other
There are Sprays about other Mcreator Users, if you want to have your own Spray in my mod just leave a comment in the mod's forum post.
I may add some more sprays in the furute.
Have a great day
-Fred
Project status
In development
Latest supported Minecraft version
1.12.2
Changelog
1.0 
Mod published
31 Sprays
4 Items
1 Block