Supported Minecraft versions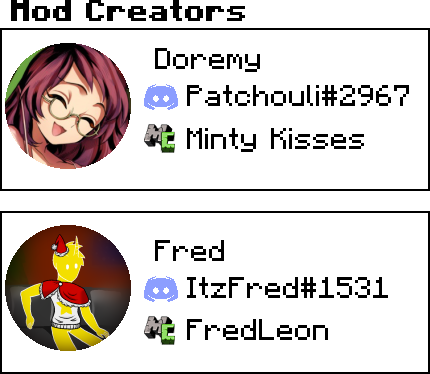 Archiblock is a mod that is mainly centered around adding all kinds of Blocks and Decoration.
The mod Currently has 1401 mod elements.
Features
Flower Beds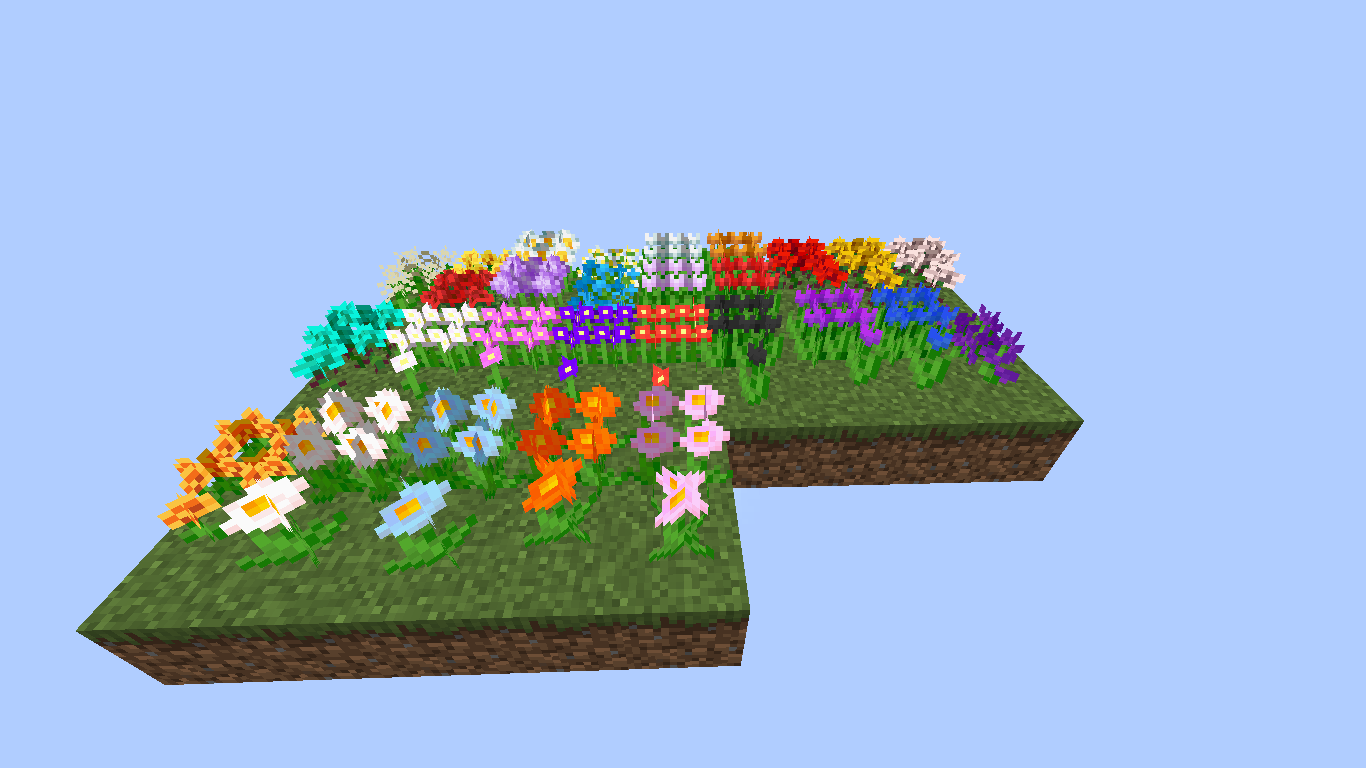 Many new types of Flowers are added, Grouping them together make Flower Beds, which can be used to make beautiful gardens and flower fields!
New Wood Types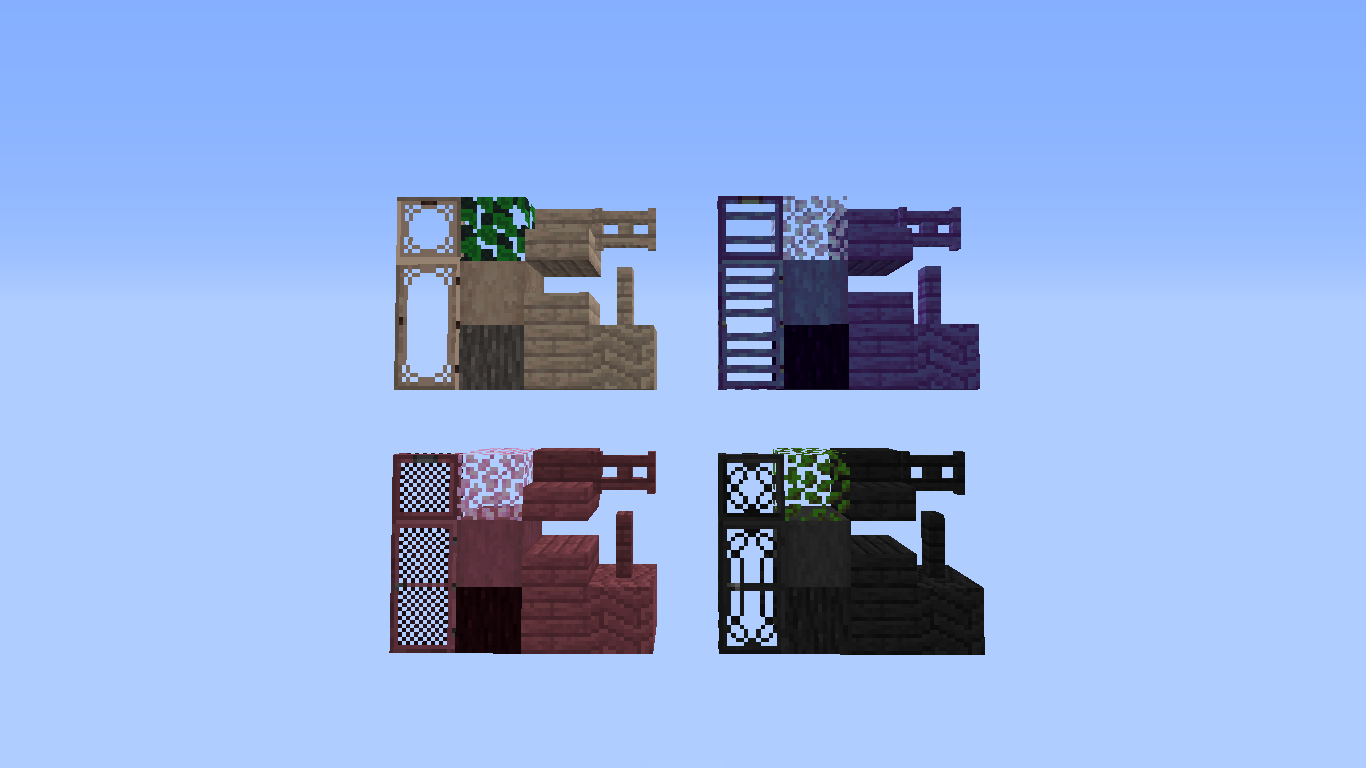 4 New Wood types are added, Cherry, Ebony, Teak and Mystic maple.
Each of the wood types has their unique color and feel which can be used to make Houses, Forests and etc.
Colored Grass and Leaves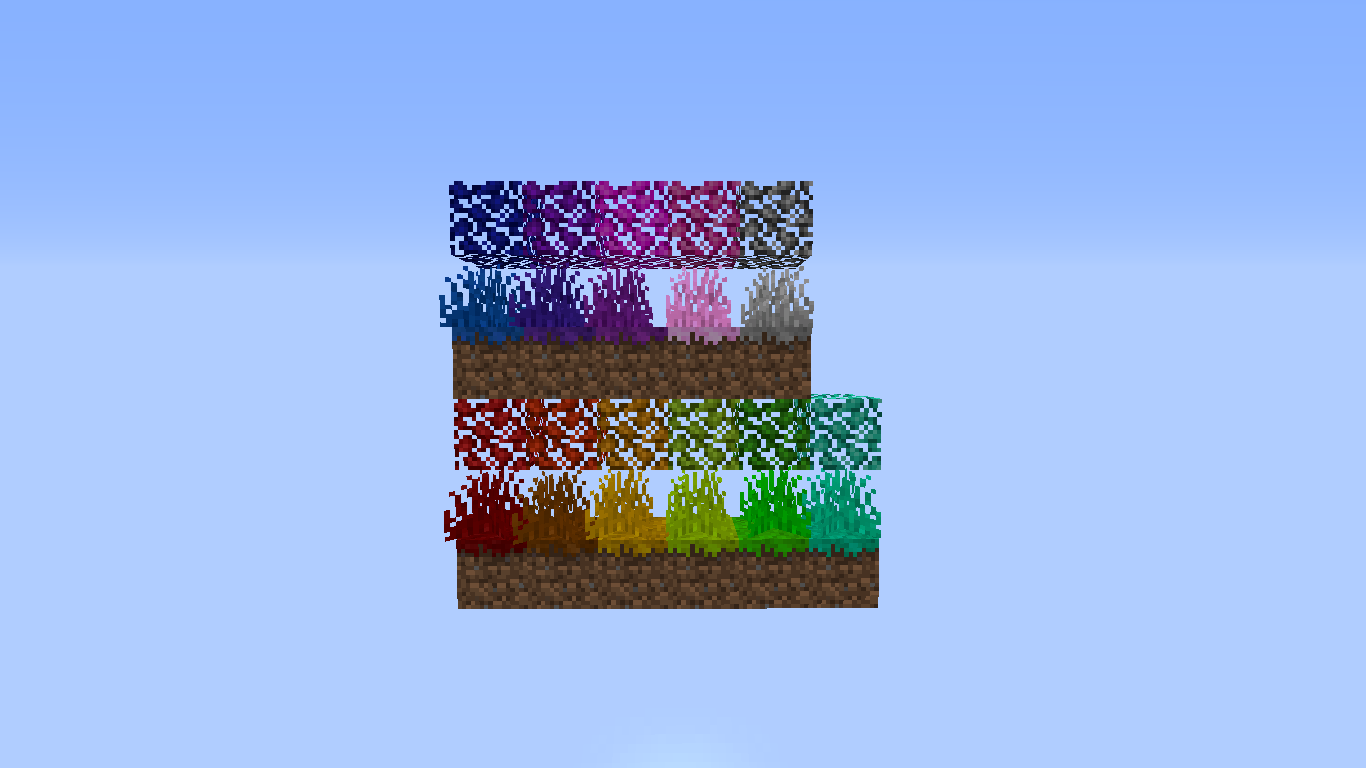 Grass, Grass blocks and Leaves can now be dyed in 11 different colors, they work great if you want to build something in the end or the nether!
Bushes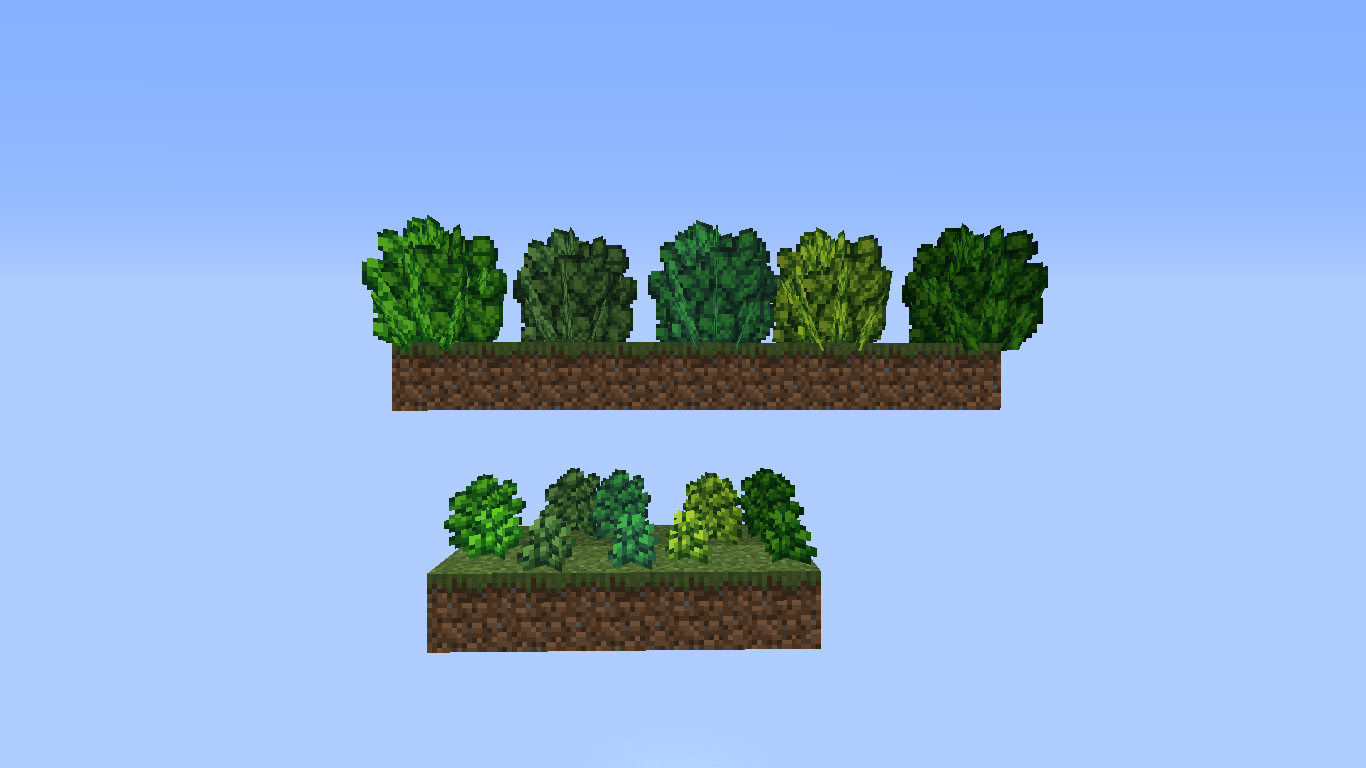 Bushes can now be found almost everywhere, they come in 5 color variants and come in 3 different sizes!
Letter Blocks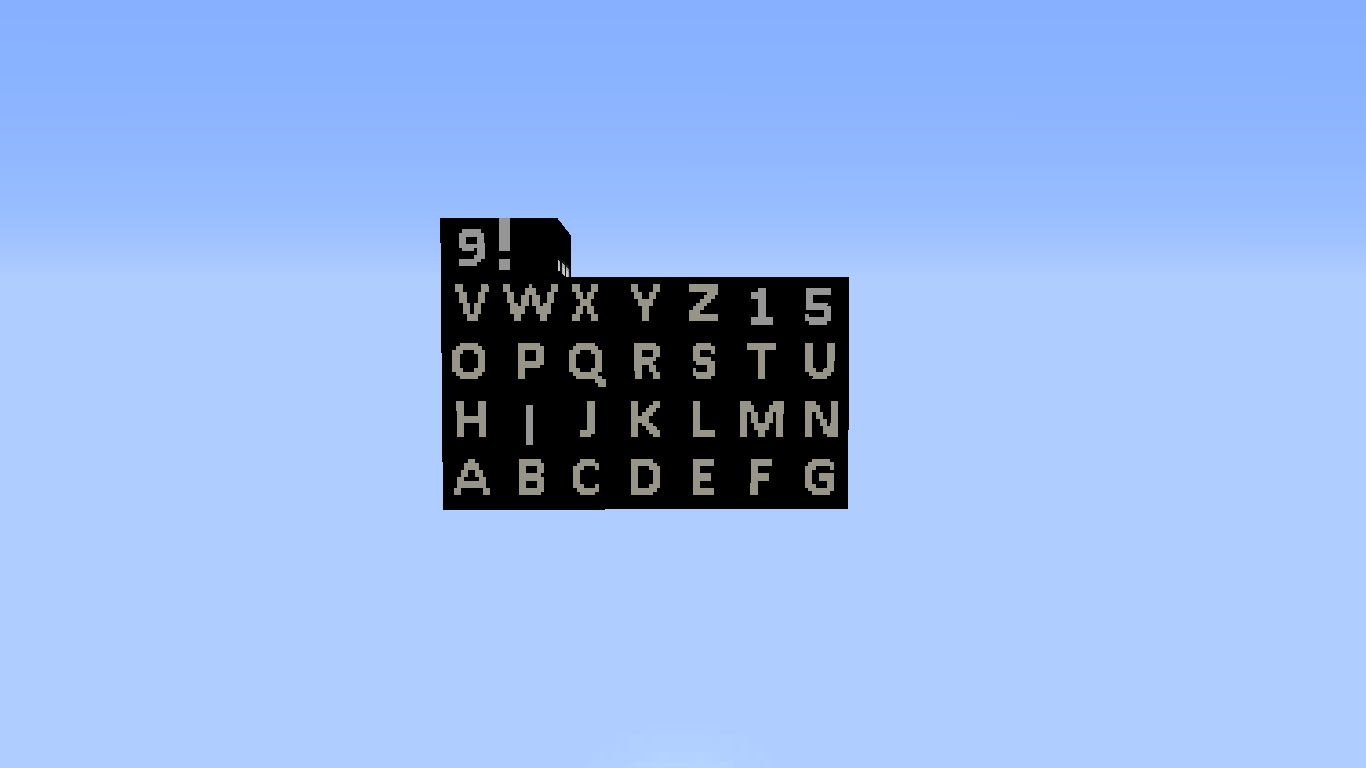 Letter Blocks include Normal and Cursive, Uppercase an Lowercase Letters, Numbers, Excalations and points are also Included.
Starfields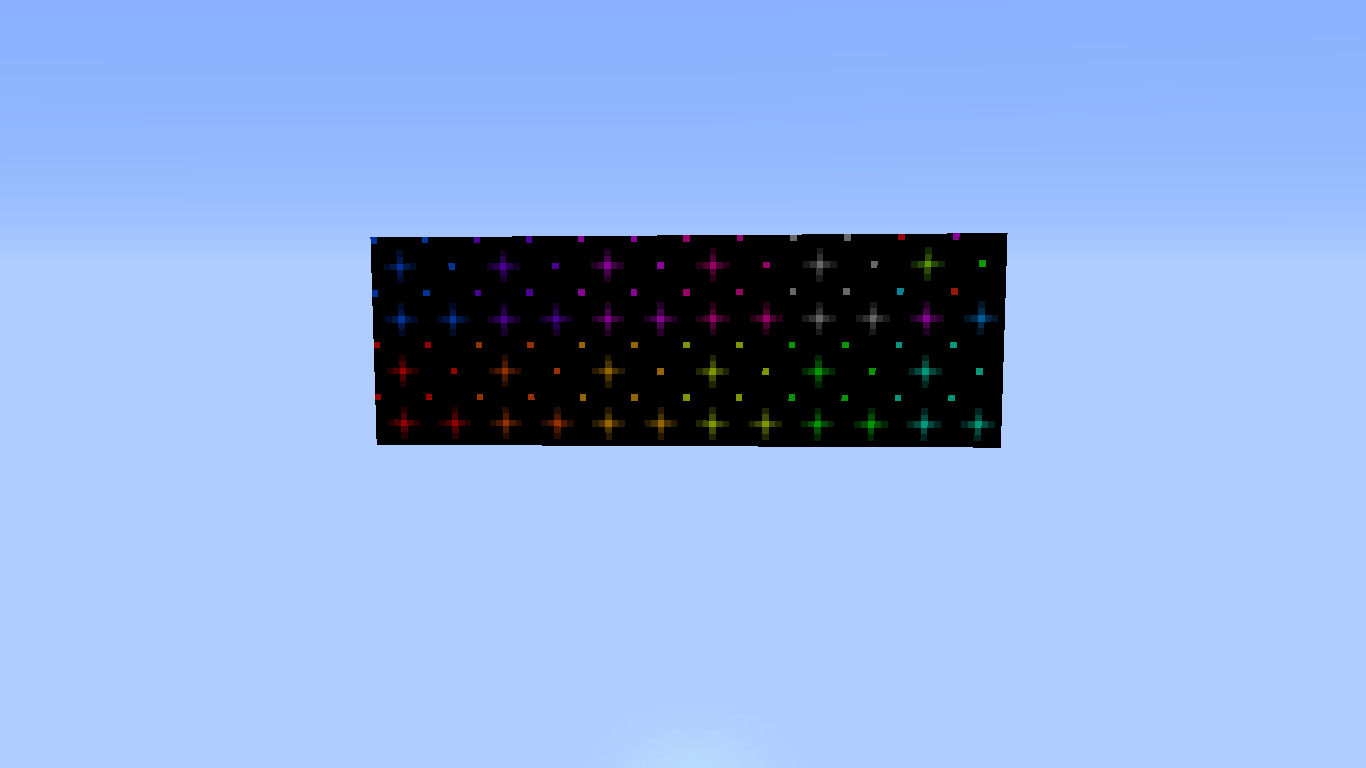 Starfield block try to simulate a starry night sky, they come in 11 different colors including an RGB variant
Marble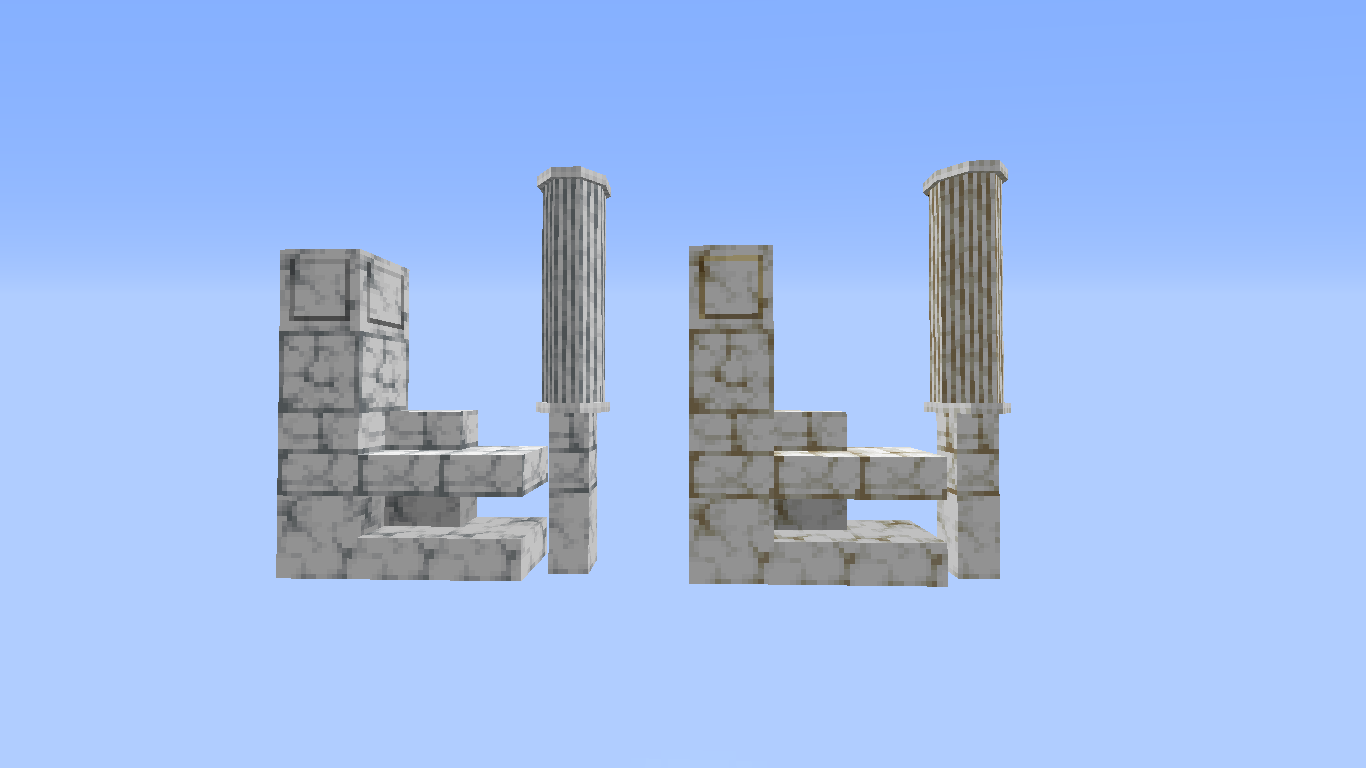 A new stone type has been added, Marble!
They can be found everywhere underground and come in 2 colors, normal Marble and Golden Marble.
A new Type of block is also added for marble, Pillars!
Latices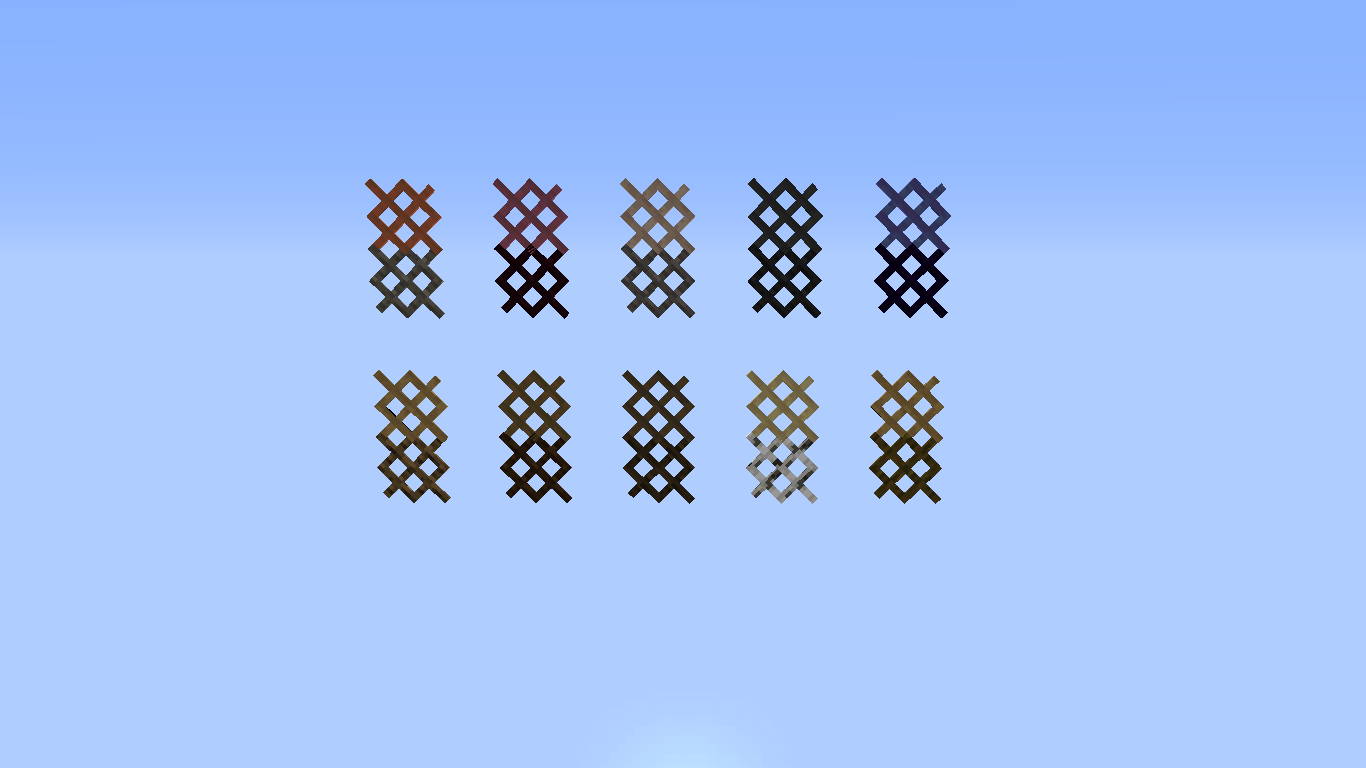 Latices can be used to make beautiful gardens, walls and more!
They can be creafted with each wood type, with Stripped or normal Wood.
Picket Fences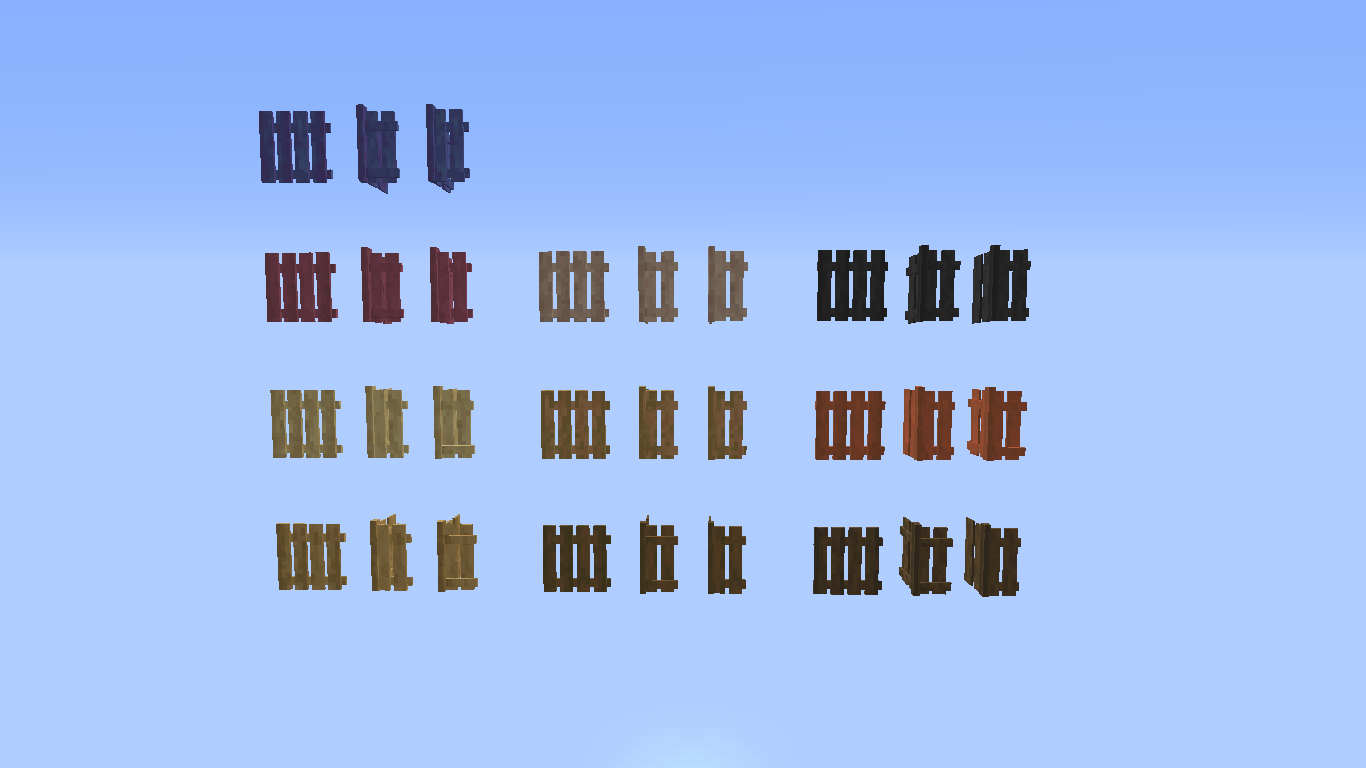 Picket Fences are another type of Fences, They can be crafted with every Stripped wood type.
Paper Lanterns & Shoji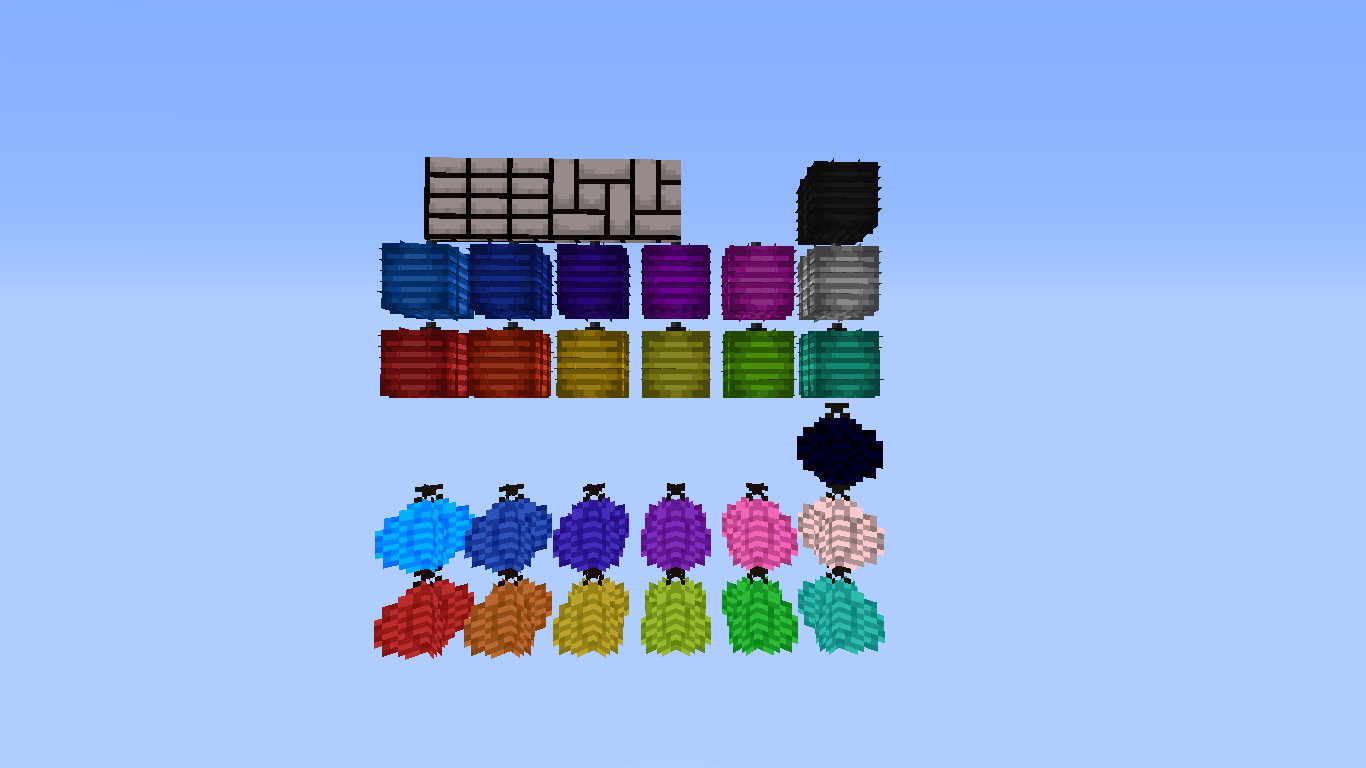 Coming straight from Japan in 13 beautiful colors, each with 2 different types, you can hang them wherever you want.
Shoji are als Inluded with 2 variations (more coming soon)!
Fairy Lights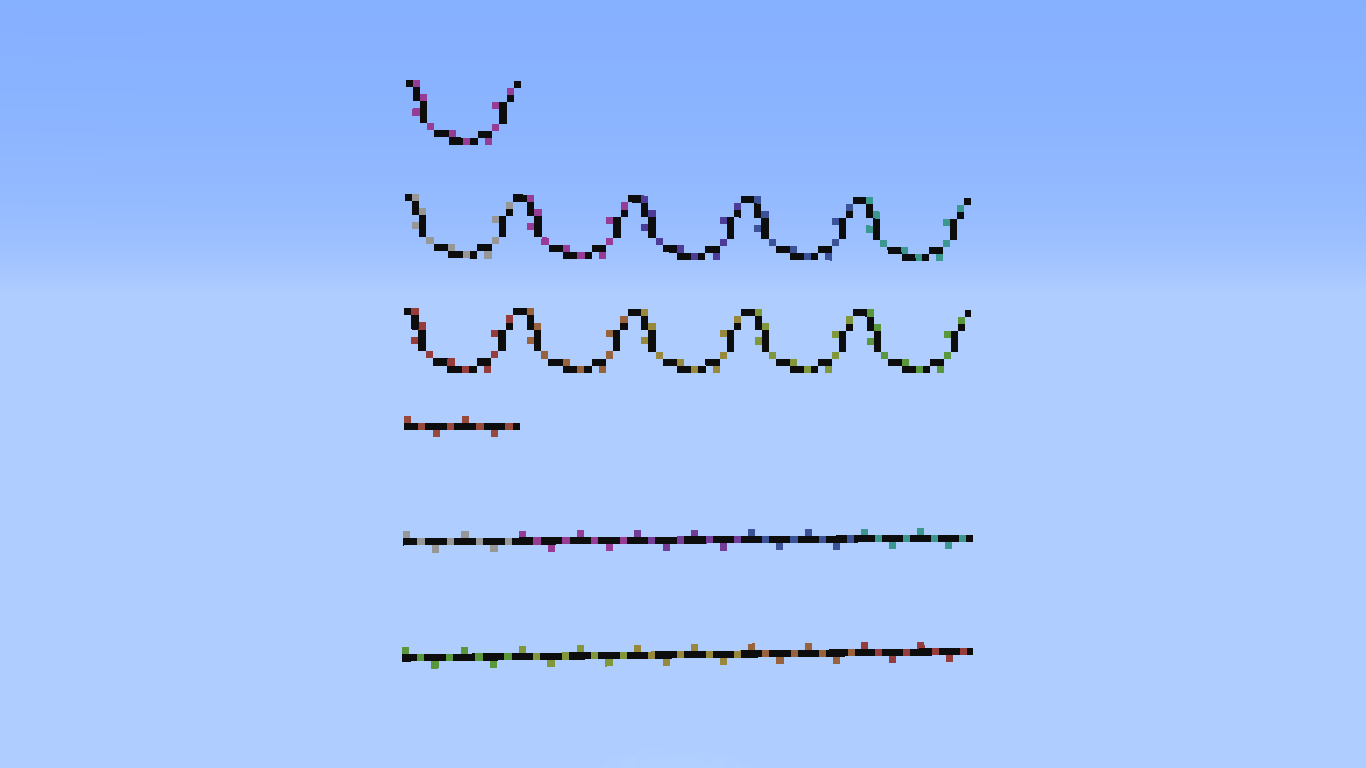 You can hang them on every wall and nonwall, they come in 10 different colors + an RGB Variant!
New Stone-type Blocks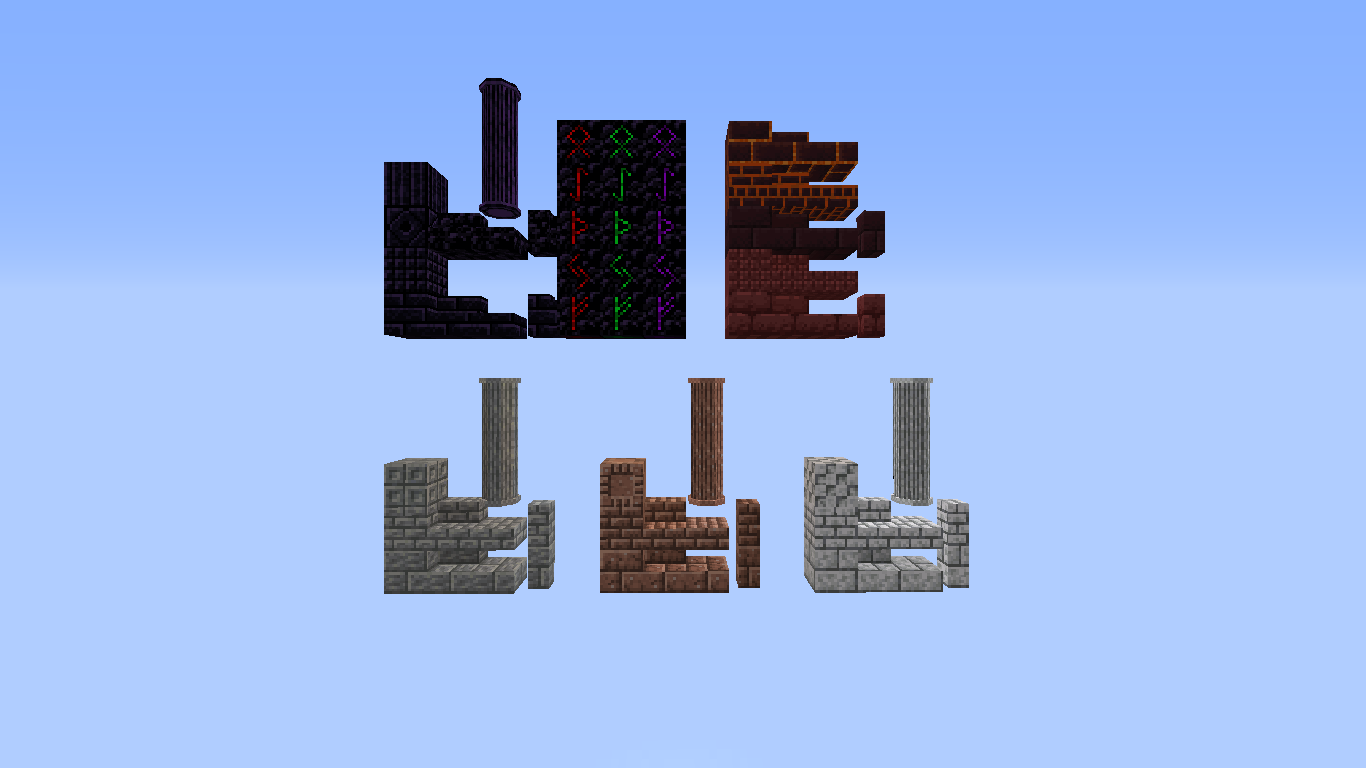 Andesite, Granite, Diorite, Obsidian and Netherrack Also get new block types like Bricks, Brick Walls, Tiles and Pillars!
Obsidian Includes Rune Blocks and now you can craft Big Nether Bricks that can also be infused with Lava.
Steel and Molten Iron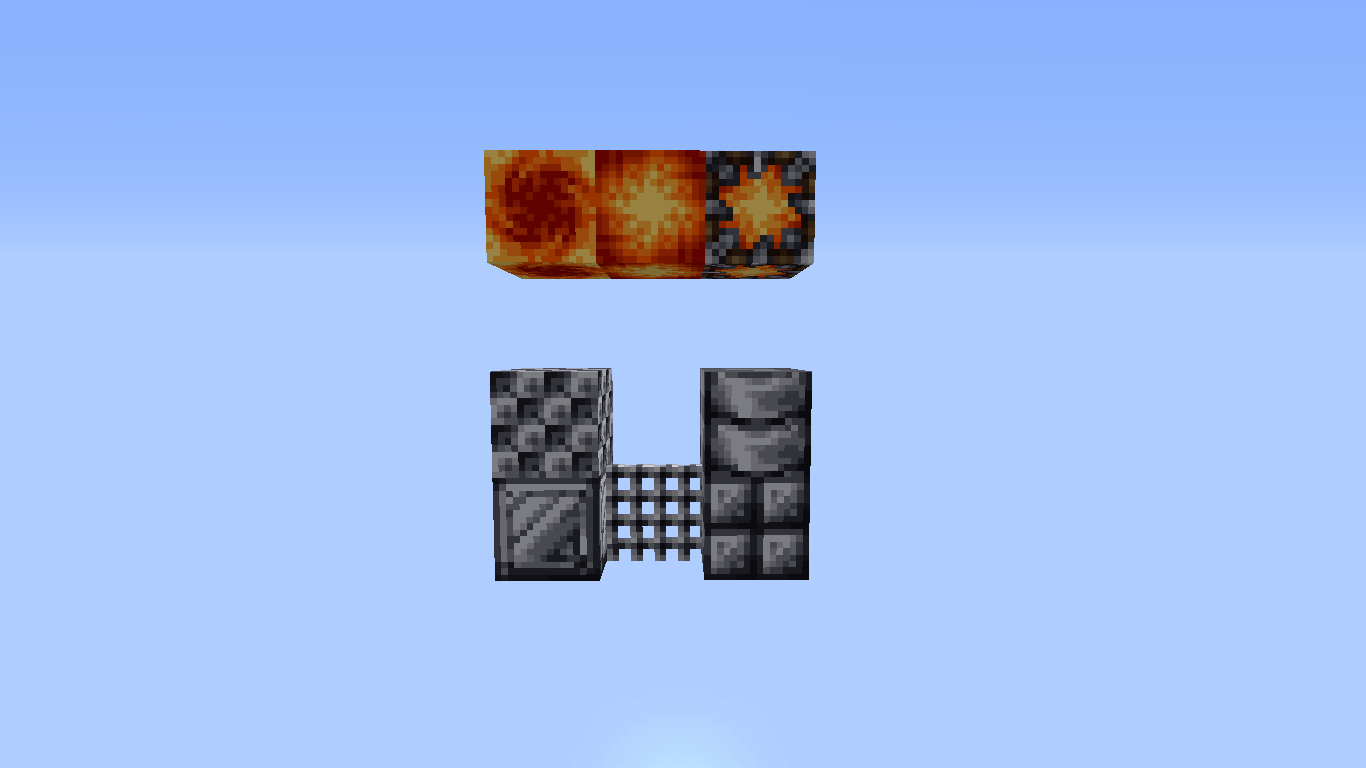 You can now craft Steel, It can be used to make Some great looking blocks if you're planning to build something like a spaceship or a laboratory.
Steel is made with Molten Iron, which also has new blocks that can be used as light sources!
Twilight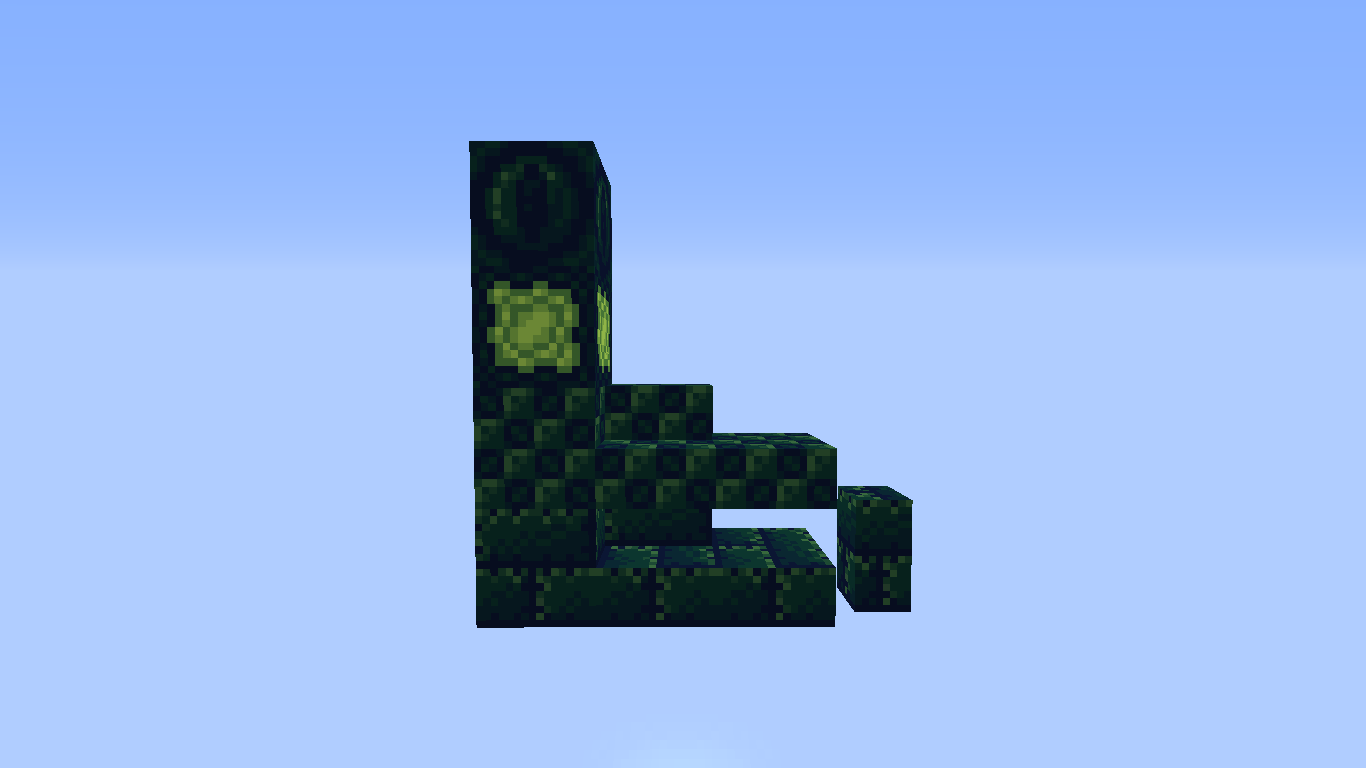 Twilight Blocks are End looking types of Blocks, they work great together with End Stone Bricks!
Christmas Blocks & Decorations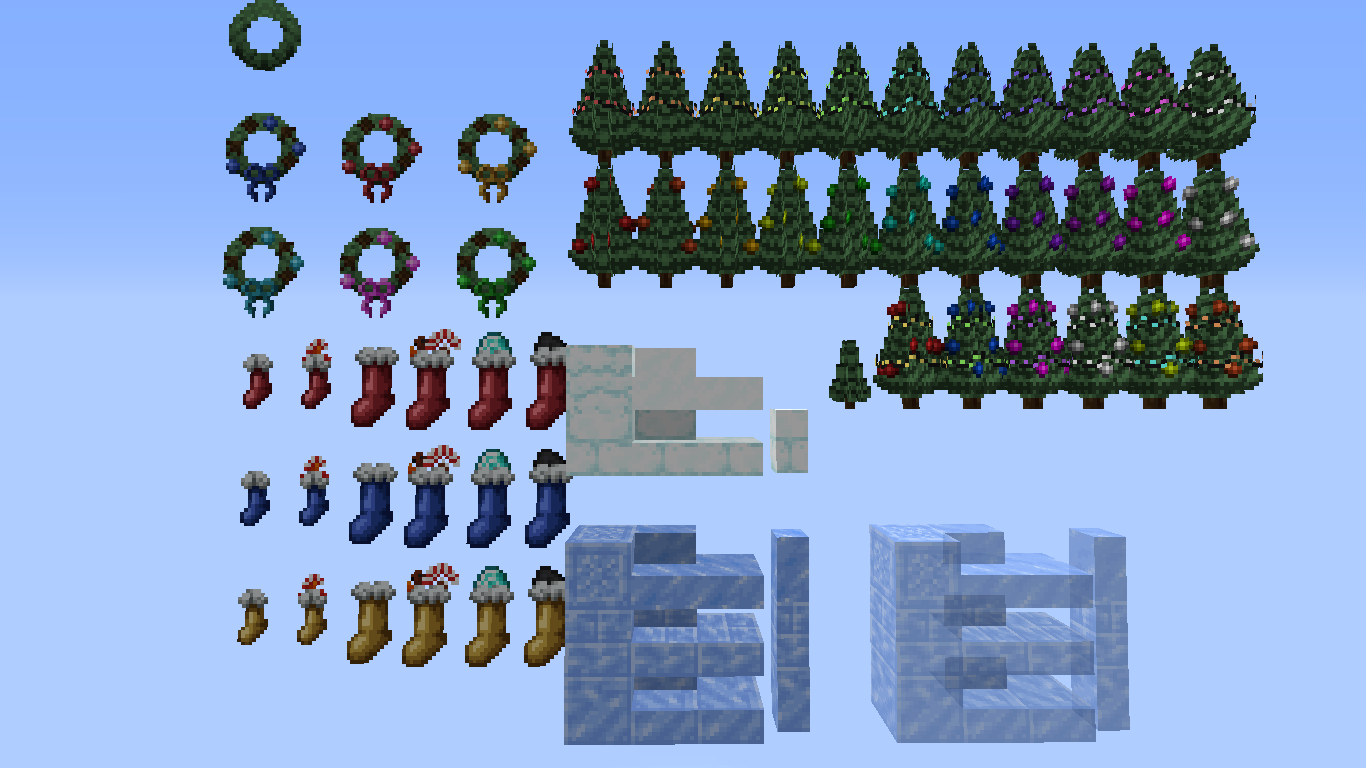 Christmas Decorations include new snow and ice blocks, Ice blocks come in 2 types: Normal and Packed Ice.
As Decorations you can use a Christmas tree, you can decorate it with christmas balls and lights, they both come in 11 different colors and can be mixed together!
Prismarine Variants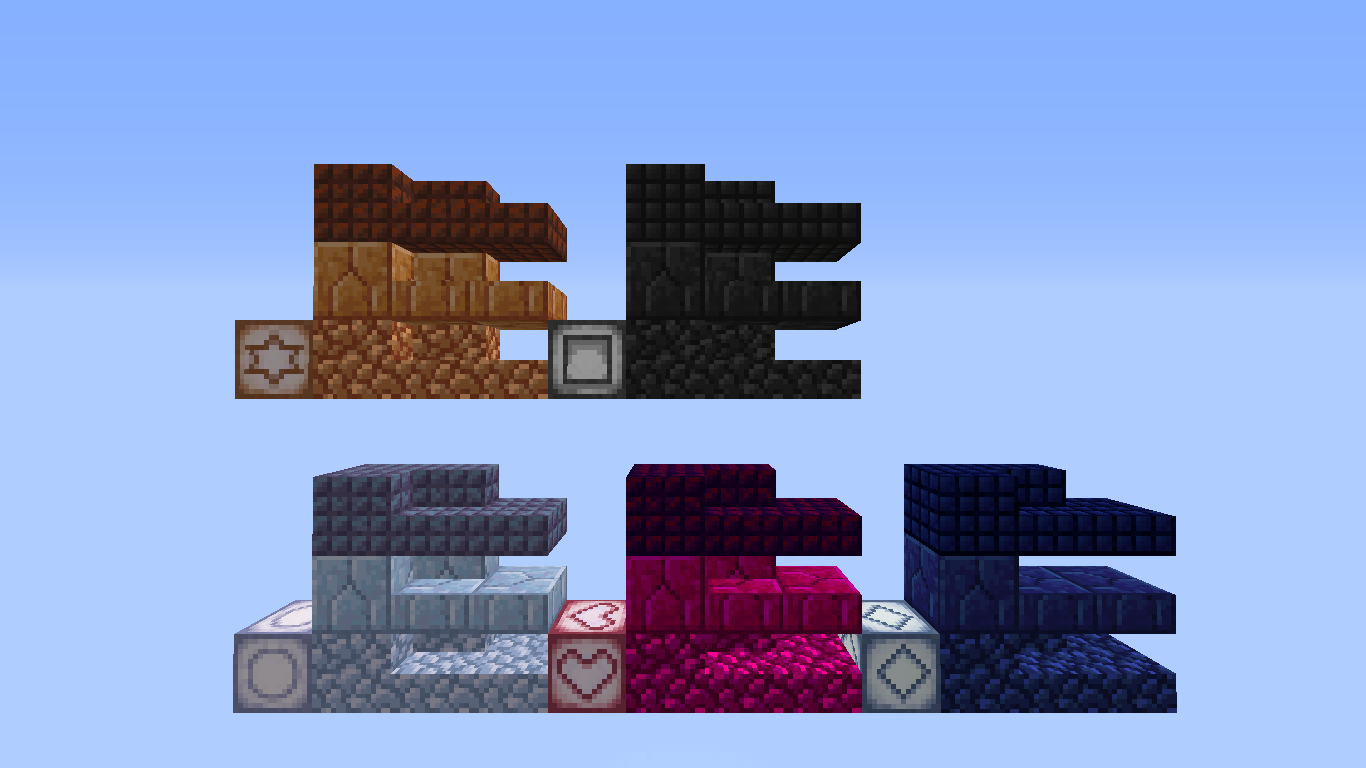 There are 5 new Prismarine types, Frozen, Vapor, Depth, Sun and Hades
they each come with their own bricks, dark tiles and lanterns.
Miscellaneous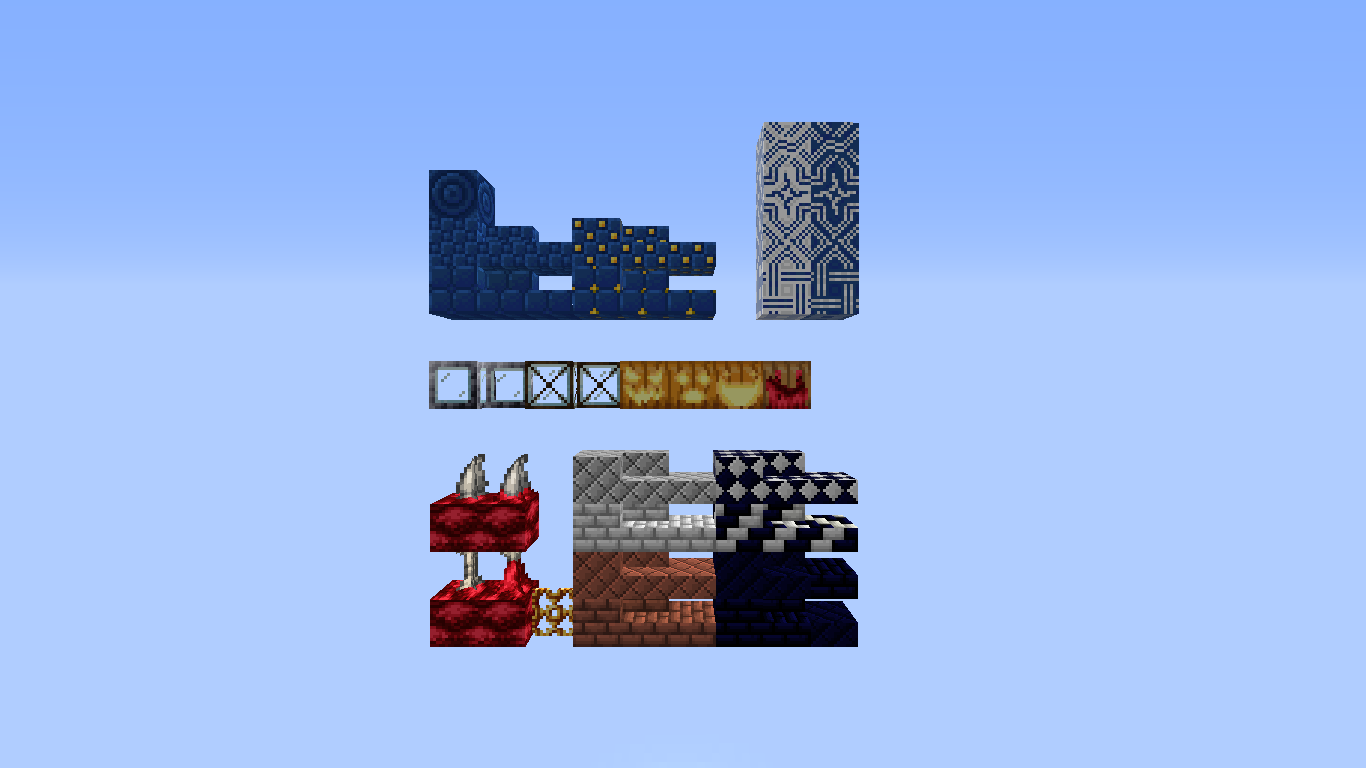 Other Added Blocks Include:
Flesh Blocks and Deco that you can use to make scary monsters.
Framed Steel and Wooden Glass if you're planning to use something else than normal glass and glass panels
Ceramic Bricks in Tiles, they can also be dyed in white and black, you can also mix the black and white ceramic blocks together!
Lapislazuli can now be used to make more block Variations and special blocks when mixed with gold and marble!
New Types of Jack o'Lanterns.
Changelog
Update 1.2 - Christmas Update 2#
Added 5 new types of Prismarine: Frozen, Vapor, Depth, Sun and Hades
Added New Lapis Block Variations, Gold-Lapis blocks and Azuleo (A mix of Lapis and Marble)
Added Christmas Wreaths
Added Christmas Stockings (Can be filled with food, diamonds and Coal!)
---
Update 1.1 - Small Christmas Update
Added new Snow, Ice and packed Ice blocks 
Added Christmas trees with 22 different ornaments.
Fixed some bugs
---