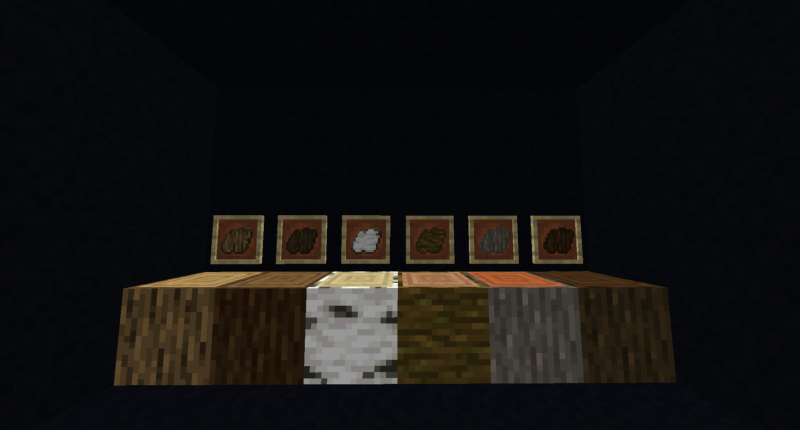 Latest supported Minecraft version
1.15.2
Tree Bark + adds bark for Oak Trees, Birch Trees, Dark Oak Trees, Jungle Trees and Spruce Trees.
Q: How to get Bark?
A: You get Bark by debarking a Tree.
Q: What i do With Bark?
A: You can right click a tree with bark and the tree gets its bark back.
You can find an updated version on my Curseforge https://www.curseforge.com/minecraft/mc-mods/tree-bark-plus