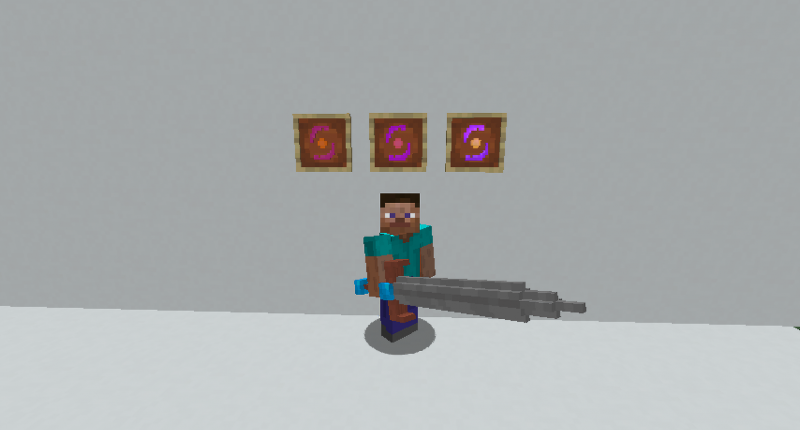 Latest supported Minecraft version
1.16.5
Welcome to my mod page!
This mod adds 4 items, 4 recipes and one advancement.\
Behold! The ultimate end-game sword.
Using 9 iron swords you can craft one lowly sword matter.
With 9 Lowly sword matter, you can craft one Intense sword matter,
and with 9 of those you can make the supreme sword matter.
Finally, with a dragon egg, nether star and one supreme sword matter, you can make the Supreme blade, which grants you an achievement.
In total you need 729 iron swords, or 1458 iron ingots, or roughly 23 stack of iron!