CDecoMod -> Ethlander Things V0.5
Click-here (V0.5) to go on my website
Click-here to go on my Discord Server
Only Minecraft Version 1.12.2
V0.5 The Industrial Update
Newslogs will come later
V0.4 News
Pump (From my old mod EthlandMod)
Pipe ( Connect to the pump )
Tap
Marble
V0.3 Update
Mortar and Pillon 
Steel
---
V0.2 Update
Loom 
This mod add (will add) decorations blocks like chair, table or wall... All the models are made by my hands.
Note that in this first version, there is realy nothing, you can only craft Chair and Wall. Note that the wood decorations will have all the varients (birch, spruce ...)
You can comment and give me ideas for futures versions.
How the Press work :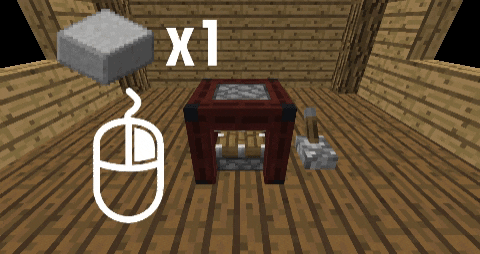 (Craft here)
Release type
In development
Latest supported Minecraft version
1.12.2
Changelog
*********************  V0.5 *********************  (In development)
• Ore Dictionnary added to all common stuff like copper ingot, iron power ... -> Compatibility of copper with other mods
• Industrial Furnace
• Machinery ... (in writing)
---------------------- V0.4 ----------------------
• Recipe for Mortar and Pillon
• Recipe for Press
• Added Pump, Pipe and Tap
• Added some Marble blocks
• Added lot of useless stuffs (Creative only)
---------------------- V0.3 ----------------------
• Mortar and Pillon (No recipe)
• Steel ( Ingot, dust, bar )
• Lamp
• Bauxite (Aluminium) Ores and Ingot
• Dust Iron | Coal | Steel
---------------------- V0.2 ---------------------- 
• Loom ( And stuff with this )
      - Needle
      - Scraped Wool
      - Fabric
      - Wheel
• Retexturing the chair
• Remodeling the table
• Add traduction for the Baguette (French people) bc i'm french ;)
---------------------- V0.1 ----------------------
   Blocks:
• Oak Table/Chair/Wall
• Carpenter WorkBench
• Press
   Items:
• Saw
• Plank (Oak)
• Nail