Modification type
Minecraft Forge mod
Latest supported Minecraft version
1.14.4
New version here!
---
In this mod you can find:
Wand with various spells. This is just a bunch of them!
---
Some new blocks including 2 crafting stations.
---
Charms (replaced artifacts) - helpful magical items.
New endgame tools and armor.
---
New pet - still WIP, so don't expect it perfect working.
---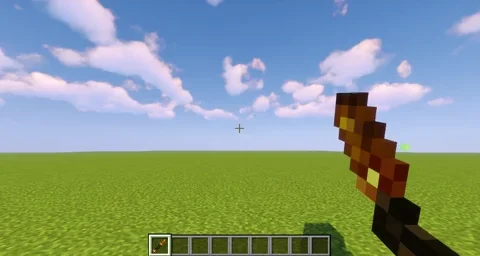 ---
If you have ideas or suggestions, share them in comments.
This mod is not finished yet. You can suggest me what should I add to my mod.
Anyway, it's survival compatibile, so you can play now!

An example of a ritual
---
Plans for the future:
- more spells (if you have ideas, share them in comments),
- maybe magical dungeons you can enter by  a special teleporter block, it will have a boss (ideas needed ;) ).
I want to make it really good and with sense to not ruin the mod,
 - more rituals such as mob summoning, changing weather etc.
Also check my Curseforge project for details:https://www.curseforge.com/minecraft/mc-mods/arcanecraft
I hope you enjoyed my mod!
Changelog
Release v1.0.6
Bugfix - missing ENDER WARP WAND
replaced artifacts with charms