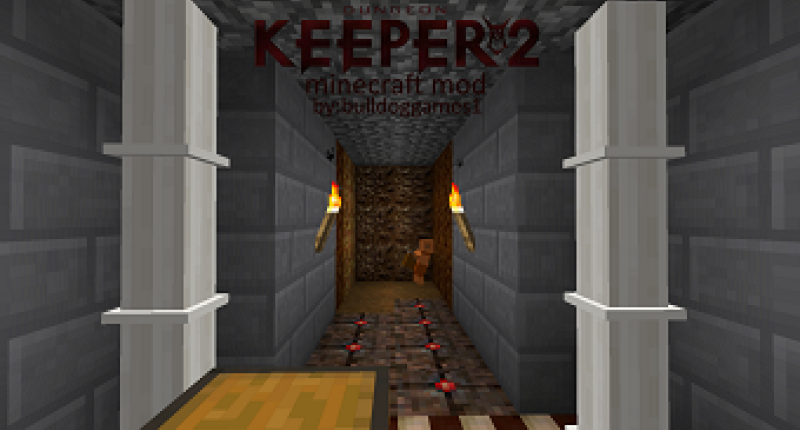 Project status
In development
Supported Minecraft versions
I am starting again from blanc on the first of April 2018!
This is my (W.I.P.) Dungeon Keeper Mod. It's based on Minecraft 1.7 and 1.9 and I've tested it thoroughly.
Some of the extra's that you'll find:
Paths: dirt path, red claimed path, Lair, Hatchery, Treasury and a Training room
Walls: rock wall, unbreakable rock, red reinforced wall, Gold Seam and a Gem Seam
Mobs COMMING: Imp, Black Knight, Guard, Salamander and a Knight
I will start all over pretty soon, and i will be working on it a lot agian!
It's a W.I.P. mod, so I haven't completed the mod just yet.
If you have some additional ideas or if there is something wrong with the mod, please let me know in the comments, it would really help me out!
hatchery:
treasury:
lair:
tunnel:
Modification files
dk2mc1.7.10mod.zip -

Dungeon Keeper II mod 1.7.10.zip (426.9 KB)
Uploaded on: 12/12/2015 - 10:55 File size: 426.9 KB
dk2mc1.9.8mod.zip -

Dungeon Keeper II mod 1.9.8.zip (445.46 KB)
Uploaded on: 11/27/2016 - 16:37 File size: 445.46 KB