Modification type
Minecraft Forge mod
Latest supported Minecraft version
1.15.x
Welcome! I worked really hard listening to Metal on this mod, so I really hope you'll Like it!
Im currently working on wiki for my mod so any information here may be incorrect.
Due to My mod having it's size too big I won't be uploading new versions here.  To see the new versions head to curse forge.
Curse Forge : https://www.curseforge.com/minecraft/mc-mods/refreshed-nether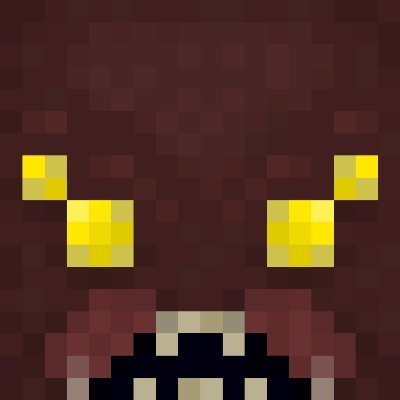 Twitter : https://twitter.com/RefreshedO
YT Channel : https://www.youtube.com/channel/UCgkOcVtrkqHNiRZQ43Sh5xA?
[+700] Mod Elements
Current Mobs
(Magma Snake)
(Lava Crab)
(Nether  Viper)
(Nether Grass Bug)
(Soul Face)
(Big Nether Larva (Rideable) )
(Nether Larva)
Baby Ghast
Melting Skeleton (Withered Bone Source)
Pigman Guardian
Skeletal Spider
Gaint Skeletal Spider
Boss
Nether Larva King
[Set on fire His egg to Summon]
Pigman Commander
(Right click while Holding Golden Necklace to summon)
The Prisoner
(Place Heart on the Altar in Nether Temple to summon)
Mechs
(Exosuit)
The formation you need to create in order to turn on Spell Table
Current Blocks
Structures (There's more than those but i just want to leave some space)
(Magma Snake Nest)
Wart Field
Lava Crab island
Pigman Outposts
Some Recipe's
(Lava Canoon)
(Melting Magma)
(Nether Larva King Egg)
(Obsidian Bottle)
(Nether Larva Boots)
(Nether Larva Leg Protectors)
(Nether Larva Suit)
(Nether Larva Hood)
Lava Canoon Glow-Shard Module
Magnetite Arrow
Exosuit Summon Item (In order to find Power Cell and Safe Belt blueprints You must Kill
Nether Larva King and search in Nether Temple)
Spell Table
[TO TURN RED/BLACK BOOK INTO A SPELL BOOK CLICK WITH IT ON SPELL TABLE, YOU ALSO NEED A DIAMOND]
Black Book
Red Book
It's best to use with JEI Mod
Be sure to download latest mod version!